Real 2017 Korean Movie (BLU-RAY) with English Subtitles (Region A)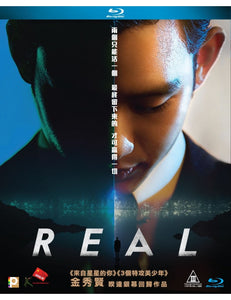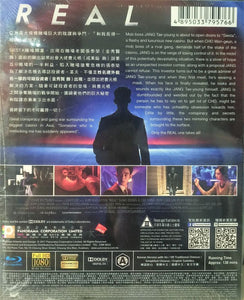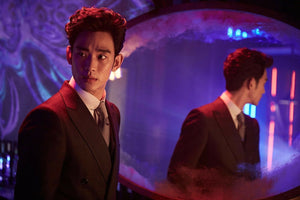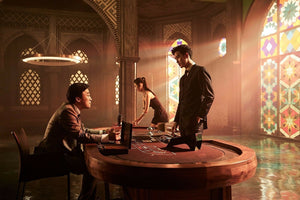 Usually ships within 5 days with TRACKING NUMBER 
Real 2017 Korean Movie (BLU-RAY) with English Subtitles (Region A)
Cast : Kim Soo Hyun, Sulli
Director : Lee Sa-Rang
Language: Korean
Subtitles : English ,Traditional Chinese, Simplified Chinese
Disc Format : Blu-Ray
System : NTSC
Release Date : 2017-12-29
Sound System : Dolby Digital EX
Screen Format : Full HD 1080 Widescreen
Duration : 138 mins
Publisher : Panorama (HK)

In the underworld of a dark fictional city, Jang Tae-yeong (Kim Soo-hyun) is a successful problem solver as well as owner of a large casino. Disturbed by an entirely different personality lies within himself, Jang decided to seek the help of Dr. Choi Jin-ki. To help Jang be rid of the other personality, Dr Choi came up with an elaborate plan. Jang followed through the plan, however, it yielded unexpected consequences. The battle of the real and fake Jang Tae-Yeong then ensues...
亞洲最大規模賭場巨大的陰謀與爭鬥,「和我長得一樣 的人出現了」。 SIESTA賭場開業,出現在賭場老闆張泰榮(金秀賢 飾) 面前的剛出獄黑社會大佬曹元根(成東鎰 飾)說要瓜分賭 場的一半利益,陷入賭場搶奪危機的張泰榮為了解決危機去 尋訪投資者。某天,不僅是姓名連外貌也一樣的可疑投資者 (金秀賢 飾)出現,並提出把曹元根解決的方案。隨著可 疑投資者的登場,與曹元根之間爭奪賭場的戰爭開始,圍繞 著他們的巨大秘密和陰謀亦漸漸浮出水面。 最終留下的才可贏得一切!
Region A: This region covers all of North America, South America and South East Asia.
Region B: This encompasses Europe, Africa, Middle East, French territories and Greenland.
Region C: Region which covers the rest of the world including Russia, Asia, and China