White Storm 掃毒 2013 (Hong Kong Movie) BLU-RAY with English Subtitles (Region A)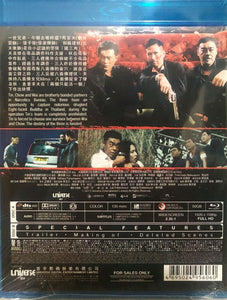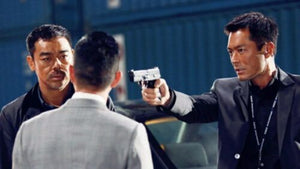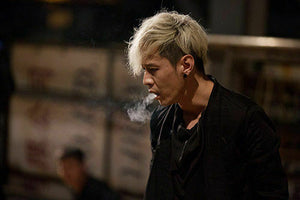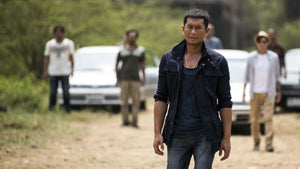 Usually ships within 5 days with TRACKING NUMBER 

White Storm 掃毒 2013 (Hong Kong Movie) BLU-RAY with English Subtitles (Region A)
Director : Benny Chan
Cast : Nick Cheung Sean Lau , Louis Koo
Language: Cantonese, Mandarin
Subtitles : English, Traditional Chinese, Simplified Chinese
Duration : 135 mins
Disc Format : Blu-Ray
System : NTSC
Sound System : dts HD MA
Screen Format : 1920x1080p FULL HD
Release Date : 2014-01-30
Publisher : Universe (H.K) action crime
Synposis:
Tim (Sean Lau) is an ambitious Narcotics Bureau chief inspector who puts his career above all else. Chao (Louis Koo) embeds himself in the depths of Hong Kong's drug circuit as an undercover cop and barely resembles his former self. Wai (Nick Cheung) is Tim's loyal subordinate who hopes that one day he can gain others' respect through success. The three are life-long friends who would readily risk their lives for each other. But their new mission puts their brotherly bond to test.
一世兄弟,今朝去幾時還?馬昊天(劉青雲飾)、張子偉 (張家輝飾)和蘇建秋(古天樂飾)是自小認識的警隊「鐵三 角」,天及偉在毒品調查科作支援,秋在毒販中作臥底,三 人裡應外合偵破不少毒品案件;經過多年調查,三人終於獲 得機會破解泰國毒販八面佛的巢穴,就在正面交鋒之時,三 人反被八面佛埋伏,天挾持八面佛女兒Mina,八面佛捉拿了 偉及秋,並要求天在「兩個只能活一個」下作出抉 擇....
Region A: This region covers all of North America, South America and South East Asia.

Region B: This encompasses Europe, Africa, Middle East, French territories and Greenland.

Region C: Region which covers the rest of the world including Russia, Asia, and China