Home
→
Products
→
Mcdull -My Life as Mcdull 麥兜故事 2002 (H.K) BLU-RAY with English Subtitles (Region Free)
Mcdull -My Life as Mcdull 麥兜故事 2002 (H.K) BLU-RAY with English Subtitles (Region Free)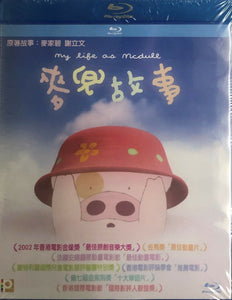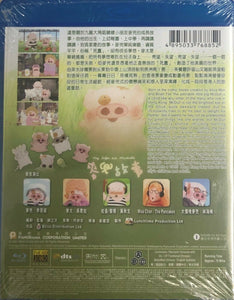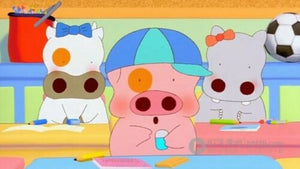 Usually ships within 5 days with TRACKING NUMBER and ships by Hong Kong Post.
Mcdull -My Life as Mcdull 麥兜故事 2002 (H.K) BLU-RAY with English Subtitles (Region Free)
Cast : Anthony Wong , Sandra Ng
Director : Yuen Kin Toa
Language: Cantonese, Mandarin
Subtitles : English,Traditional Chinese,Simplified Chinese
Disc Format : Blu-Ray
System : NTSC
Duration : 75 mins
Sound System : DTS HD MA 5.1
Screen Format : Full HD 1080 Widescreen
Publisher : Panorama (HK)
Release Date : 2009-10-16
Synposis :

Born in the comic books created by Alice Mak and Brian Tse. the adorable little pig McDull is a child like any other of the many who live in the block, quite awkward indeed, but he incessantly tries to do his best to delight his mother. Stil it seems he may not be predestined for great things like she wishes, but McDull strives to try anyhow, including learning windsurfing in the hope of becoming the next Gold Medalist Lee Lai-shan ...Without any great achievements, however , his innocence and the happy-go lucky spirit wins the hearts of the local crowd and make himself one of the most popular local cartoons. The background of the cartoon shows the cityscape of Hong Kong from the point of view of its citzens' daily life, A biend of humor, nostaigia and slightly sad tone, story of McDull represents a 100% Hong Kong fairy tale for the city's children and adults.

曾在香港打敗宮崎駿的《千與千尋》,被評為最適合所有年齡人共同欣賞的動畫片。麥兜,一個資質平平的香港小孩(小豬形象),用頑強的善良與蠢笨的等待,期盼著每一個更美好的明天。雖然事事不盡如人意,卻永遠擁有最單純的小快樂,在逗得你微笑之餘,心底也會泛起一絲絲無奈。本片榮獲:2003年法國安錫國際動畫電影節"最佳電影"、2003年蒙特利爾國際兒童電影節最佳長片大獎、2003年漢城國際動畫節最佳動畫長片大獎、第26屆香港國際電影節"國際影評人聰明獎"、第39屆金馬獎最佳動畫片、第7屆金紫荊電影頒獎典禮"十大華語片"、第21屆香港電影金像獎頒獎典禮"最佳原創電影音樂"七項國際大獎。
這是關於香港一個粉紅色小豬麥兜的成長故事??由他的出生、上幼兒園、上中學、再講講講講……到他長大的故事。麥兜是只單純樂觀的小豬,資質甚為平平,卻有很多很多夢想。麥太是單親的媽媽,也把所有的夢想寄託在兒子身上。希望、失望、希望、失望……一個接一個的,都是失敗,但麥兜還是憑著他的正直善良,創造了他美麗的世界。