Home
→
Products
→
Armour of God II 1991 Jackie Chan (Hong Kong Movie) BLU-RAY with English Subtitles (Region A) 飛鷹計劃
Armour of God II 1991 Jackie Chan (Hong Kong Movie) BLU-RAY with English Subtitles (Region A) 飛鷹計劃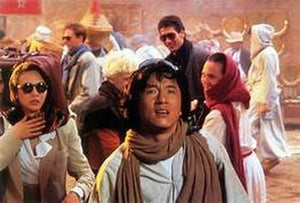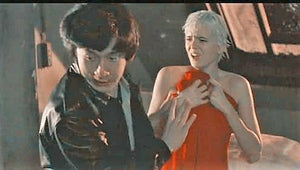 Usually ships within 5 days with TRACKING NUMBER and ships by Hong Kong Post.
Armour of God II 1991 Jackie Chan (Hong Kong Movie) BLU-RAY with English Subtitles (Region A) 飛鷹計劃
Cast : Jackie Chan, Frankie Chan, Do Do Cheng
Languages : Cantonese, Mandarin, Thai
Subtitles : English,Traditional Chinese, Thai
Screen Format : 1920 x 1080 Full HD Widescreen 2.35:1
Sound System : Dolby True HD 7.1
Release Date : 2010-10-14
Distributor: Kam & Ronson Enterprises Co Ltd
From deep in the African forest, Jackie is summoned by Bannon again, this time to search for a huge cache of gold hidden in the desert by German soldiers during World War II. Aided in his search by an arrogant historian and the granddaughter of a soldier who originally hid the gold, Jackie's search uncovers an old secret underground German research center. Here they come face to face with the gold and the past. A desperate battle rages through a vast subterranean military complex, climaxing in a fantastic confrontation in a giant wind tunnel.
「亞洲飛鷹」Jackie(成龍)受伯爵所託,至沙漠替 聯合國 找尋第二次世界大戰時納粹德軍所收藏之黃金。伯爵並特別 安排對 沙漠素有研究的助手Ada(鄭裕玲)協助之。途中他們遇上 收藏黃 金時失蹤的副官之孫女Elsa,三人遂展開一場驚險的非洲沙 漠之 旅……
Region A: This region covers all of North America, South America and South East Asia.
Region B: This encompasses Europe, Africa, Middle East, French territories and Greenland.
Region C: Region which covers the rest of the world including Russia, Asia, and China