Home
→
Products
→
WHEN A MAN FALLS IN LOVE 2013 DVD (KOREAN DRAMA) 1-20 end WITH ENGLISH SUBTITLES (ALL REGION) 當男人戀愛時
WHEN A MAN FALLS IN LOVE 2013 DVD (KOREAN DRAMA) 1-20 end WITH ENGLISH SUBTITLES (ALL REGION) 當男人戀愛時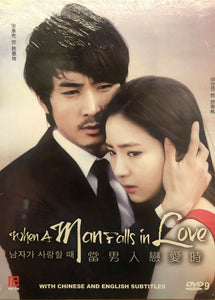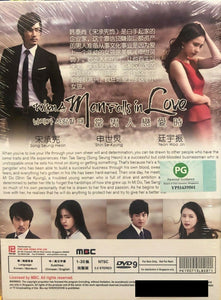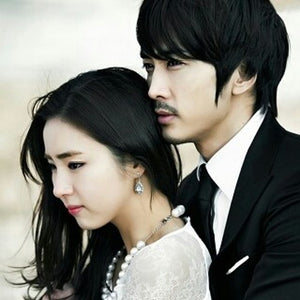 Usually ships within 5 days with TRACKING NUMBER and ships by Hong Kong Post.
WHEN A MAN FALLS IN LOVE 2013 DVD (KOREAN DRAMA) 1-20 end WITH ENGLISH SUBTITLES (ALL REGION) 當男人戀愛時
Cast : Song Seung Hun, Shin Se Kyung, Chae Jung Ahn 
Director : Kim Sang Ho, Choi Byung Gil
Language:  Korean, Mandarin 
Subtitles :  English, Chinese
Disc Format : DVD9 (1-20 end) 
System :  NTSC 
Sound System : 2.0 Stereo
Distributor : Poh Kim Video PTE LTD
Synposis:
When you've had to live your life through your own sheer will and determination, you can be drawn to other people who have the same traits and life experiences. Han Tae Sang (Song Seung Heon) is a successful but cold-blooded businessman who is unstoppable once he sets his mind on doing or getting something. That's because he's a former gangster who has been able to build a successful business through his own blood, sweat and tears, and everything he's gotten in his life has been hard-earned. Then one day, he meets Seo Mi Do (Shin Se Kyung), a troubled young woman who is full of drive and ambition and is determined to better her life to forget the hardships of how she grew up. In Mi Do, Tae Sang sees so much of his own personality that he is drawn to her fire and passion. As he begins to fall in love with her, he realizes that he will do anything to protect her and try to give her a better life....