Home
→
Products
→
When I Get Home, My Wife Always Pretend to Be Dead (Japanese) DVD with English Subtitles (Region 3)
When I Get Home, My Wife Always Pretend to Be Dead (Japanese) DVD with English Subtitles (Region 3)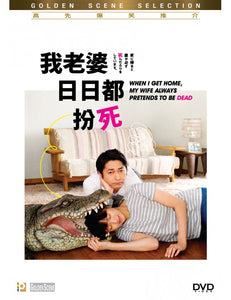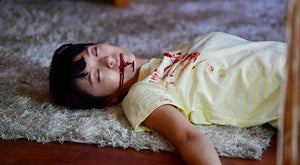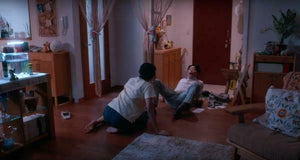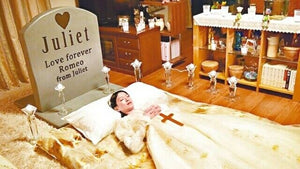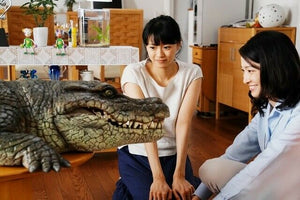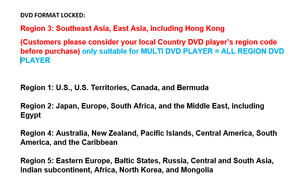 Usually ships within 5 days with TRACKING NUMBER and ships by Hong Kong Post.
When I Get Home, My Wife Always Pretend to Be Dead (Japanese Movie) DVD with English Subtitles (Region 3) 我老婆日日都扮死
Cast :  Ken Yasuda, Nana Eikura
Language : Japanese
Subtitles : English, Traditional Chinese
System :  NTSC 
Disc Format : DVD
Screen Format : Widescreen
Sound System : Dolby Digital EX
Duration : 115 mins 
Release Date : 2019-05-07
Publisher : Panorama (HK)
Jun returns home one night after a hard day to find his wife, Chie, collapsed near the door in a pool of blood. Panicking, he rushes to her side, but then notices a bottle of ketchup nearby. "Tee-hee-hee", Chie giggles in a feigned unconscious state. "Did I scare ya?" When Jun, relieved, demands a reason for her foolishness, Chie can only laugh teasingly. And so it begins. From that point on, every time Jun returns home, he finds her "dead" by different and increasingly outlandish causes. Jun begins to worry when she never really gives him a reason. Is she bored? Sad? Is it a cry for help?
不能預測的「嚇人妻」嫁了超級平凡的「冷靜男」。自此以後,千惠就日日扮死等阿淳放工回家。有次被鱷魚一口吞了,另一次是中槍而斃,更有一次把箭插入頭內……總言之一日厲害過一日,裝死難度逐漸升級。最初,阿淳陷於迷惑而束手無策,他想起會不會是結婚時,曾經提出過的「三個年頭的誓言」有關,千惠的古怪行為到底意味著什麼?究竟是發生什麼事?為了令與千惠的關係氣氛暖和,丈夫唯有尋求突破轉轉生活模式注入新鮮感,怎知裝死的死因更加變本加厲。「今晚月亮很漂亮」,有晚裝死復活後,老婆千惠說了這一句,令阿淳憂心仲仲。究竟千惠點解日日都扮死,這對結婚三載的夫妻從這股充滿怪異的溝通方式內,到底會得出什麼樣的答案?