Home
→
Products
→
A Silent Voice 聲之形 2016 Japanese Anime (BLU-RAY) with English Subtitles (Region A)
A Silent Voice 聲之形 2016 Japanese Anime (BLU-RAY) with English Subtitles (Region A)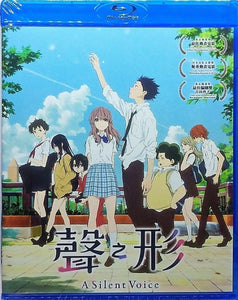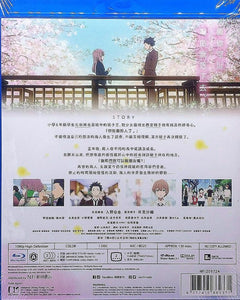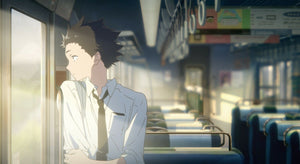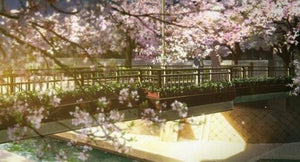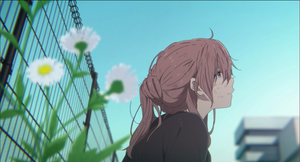 Usually ships within 3 days with TRACKING NUMBER and ships by Hong Kong Post.
A Silent Voice 聲之形 2016 Japanese Anime (BLU-RAY) with English Subtitles (Region A)
Cast : Voice Act : Miyu Irino, Saori Hayami, Aoi Yuki
Director : Yamada Naoko
Duration : 130 mins
Disc Format : Blu-ray
System : NTSC
Sound System : dts Master Audio 5.1 / Dolby Digital
Screen Format : 1080p High Def
Number of Disc : One
Publisher : Deltamac Hong Kong
Synopsis :

Shoya Ishida, who is afraid of being bored, is curious about Shoko Nishimiya, a hard of hearing transfer student in his class. Later Shoya leads the class in bullying Shoko as she brings troubles to the class. Eventually, when the class is forced to take responsibility for bullying Shoko, the class turns to bullying Shoya to shift the blame. Until years later, when Shoya, tormented over his past, decides he must see Shoko once more?

有想要傳遞的「聲音」。有想要聽見的「聲音」。 最 討厭無聊的少年,主角石田將也。小學時曾經是孩子王的 他,對弱聽的轉校生.西宮硝子抱有單純的好奇心。她的出 現令將也以為無聊的日子終於得到解放,但跟硝子之間發生 了某事件之後,將也被同學們孤立排擠。 五年之後,兩人 在不同的高校成長的兩人。自「那事件」以來,封閉了內心 的將也再次尋找硝子…
Region A: This region covers all of North America, South America and South East Asia.

Region B: This encompasses Europe, Africa, Middle East, French territories and Greenland.

Region C: Region which covers the rest of the world including Russia, Asia, and China