AN ELEPHANT SITTING STILL 2020 (Mandarin Movie) DVD ENGLISH SUBTITLES (REGION 3)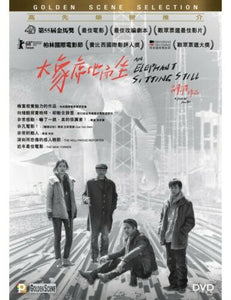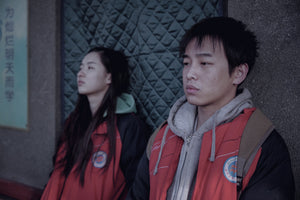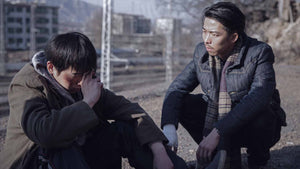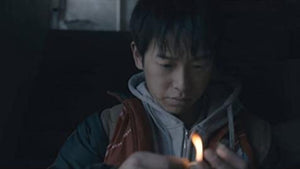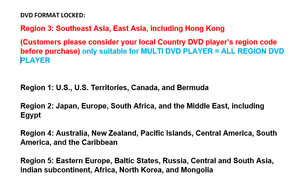 AN ELEPHANT SITTING STILL 2020 (Mandarin Movie) DVD ENGLISH SUBTITLES (REGION 3)
Cast : Peng Yu Chang, Wang Yu Wen, Zhang Yu
Director : Hu Bo
Language: Mandarin
Subtitles : English,Traditional Chinese,
Duration : 235 mins
Disc Format : DVD
Format : NTSC
Screen Format : Widescreen
Sound System : Dolby Digital 2.0
Release Date : 2020-05-25

Usually ships within 4 days with TRACKING NUMBER and ships by Hong Kong Post.

Synopsis:
Under the gloomy sky of a small town in northern China, different protagonists' lives are intertwined in this lugubrious tale of nihilistic rage.

To protect his friend, 16-year-old WEI Bu pushes the school bully down the staircase and escapes the scene after the bully becomes hospitalized with his life hanging by a thread. WEI's neighbor, the 60-year-old WANG Jin, is estranged from his family and decides to join him. HUANG Ling, WEI's classmate, is bedeviled by an affair with the school official. Together, the desperate three decide to flee as the wounded bully's hooligan brother, the school authorities and the parents all go on a cold-blooded hunt for WEI across town. As WEI treads through the wilderness, he finally confronts his own reality. In the end, he boards a long-distance bus with HUANG and WANG toward Manchuria, where a circus elephant is said to be sitting still.
Region 1: U.S., U.S. Territories, Canada, and Bermuda

Region 2: Japan, Europe, South Africa, and the Middle East, including Egypt

Region 3: Southeast Asia, East Asia, including Hong Kong

Region 4: Australia, New Zealand, Pacific Islands, Central America, South America, and the Caribbean

Region 5: Eastern Europe, Baltic States, Russia, Central and South Asia, Indian subcontinent, Africa, North Korea, and Mongolia

Region 6: China