Home
→
Products
→
Krasue: Inhuman Kiss 2019 (Thai Movie) BLU-RAY with English Subtitles (Region A) 飛人類之吻
Krasue: Inhuman Kiss 2019 (Thai Movie) BLU-RAY with English Subtitles (Region A) 飛人類之吻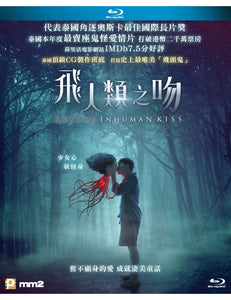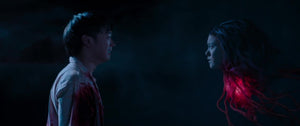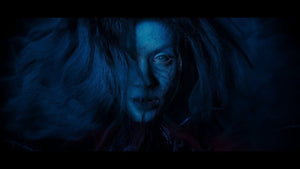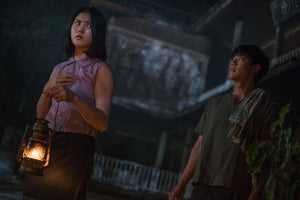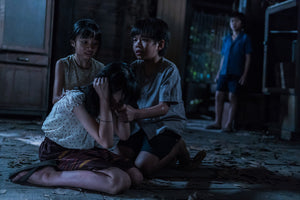 Usually ships within 3 days with TRACKING NUMBER and ships by Hong Kong Post.
 Krasue: Inhuman Kiss 2019 (Thai Movie) BLU-RAY with English Subtitles (Region A) 飛人類之吻
Cast : 

Phantira Pipityakorn, 

Oabnithi Wiwattanawarang
Director : 

 Sitthisiri Mongkolsiri
Subtitles : English,Traditional Chinese, Simplified Chinese
Screen Format : Full HD 1080 Widescreen 
Sound System : Dolby Digital EX
Release Date : 2020-01-10
Distributor: Panorama (H.K)
"In the heart shadowed by darkness, love shines".


In a far away village, lived a teenage girl who discovered herself inheriting a clan told in ancient legend as "Krasue". The only one who knows about this secret is a boy who is also a friend of her. He tries every possible way to protect her from the scared and raging villagers that are hunting for Krasue. Not only humans but another specie of monster is chasing for her heart. Struggle has pushed the two to grow closer, their hearts does too.
泰國本年度最賣座鬼怪愛情片,三週內打破港幣二千四百萬票房,荷里活電影網站IMDb 7.5分好評!泰國頂級CG製作班底打造史上最唯美「飛頭鬼」!奮不顧身的愛,成就淒美童話!
二戰時期,住在泰國村落裡的少女阿珊,被民間流傳的邪靈「飛頭鬼」賦予魔力,每逢午夜,頭顱便會與肉身分割,連帶著內臟飛到半空中到處吸血覓食。知道這個秘密的人只有她的青梅竹馬阿來,但阿來不但沒有被嚇退,二人在日間努力過著平凡的生活,隱瞞村民。二人漸生情愫之際,黑夜中的阿珊始終無法扭轉宿命,頭顱再次跟肉身撕裂……
你是否願意一生一世愛護她,至死不渝,就算對方已經變成怪物?
Region A: This region covers all of North America, South America and South East Asia.
Region B: This encompasses Europe, Africa, Middle East, French territories and Greenland.
Region C: Region which covers the rest of the world including Russia, Asia, and China