Home
→
Products
→
A Long Goodbye 2019 (Japanese Movie) BLU-RAY with English Subtitles (Region A) 漫長的告別
A Long Goodbye 2019 (Japanese Movie) BLU-RAY with English Subtitles (Region A) 漫長的告別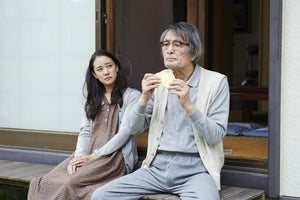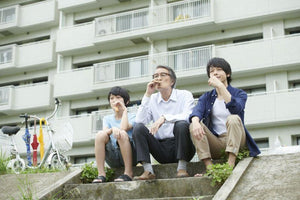 Usually ships within 3 days with TRACKING NUMBER and ships by Hong Kong Post.
A Long Goodbye 2019 (Japanese Movie) BLU-RAY with English Subtitles (Region A) 漫長的告別
Cast :  

Yu Natsui, Tsutomu Yamazaki, Yuko Takeuchi, Chieko Matsubara
Subtitles : English,Traditional Chinese, Simplified Chinese
Screen Format :  16:9 Widescreen 
Sound System : Dolby True HD 7.1
Release Date : 2019-12-06
Shohei (Tsutomu Yamazaki) is now retired from his job as a middle school principal. On his 70th birthday, he tells his wife Yoko (Chieko Matsubara), first daughter Mari (Yuko Takeuchi) and second daughter Fumi (Yu Aoi) that he has Alzheimer's disease.
年邁父親昇平(山﨑努-飾)患上認知障礙症後
,母親曜 子(松原智惠子-飾)對丈夫不離不棄努力維繫著家庭。他們 的兩個女兒,長女麻里(竹內結子-飾)因為丈夫工作關係, 和兒子崇(蒲田優惟人-飾)一起移居美國,難以習慣異地生 活,與丈夫兒子關係亦漸淡如水; 次女芙美(蒼井優-飾)身 邊人兜兜轉轉,為圓開餐廳夢勞勞碌碌。 一家人各有煩惱, 但在陪伴父親的最後七年時光,讓她們重新感受親情,從而 改變了人生,告別是漫長的,回憶退色,愛仍存心中。
Region A: This region covers all of North America, South America and South East Asia.
Region B: This encompasses Europe, Africa, Middle East, French territories and Greenland.
Region C: Region which covers the rest of the world including Russia, Asia, and China