Home
→
Products
→
The Wolf's Call 2019 aka Le chant du loup (French Movie) BLU-RAY with English Subtitles (Region A) 潛航核戰
The Wolf's Call 2019 aka Le chant du loup (French Movie) BLU-RAY with English Subtitles (Region A) 潛航核戰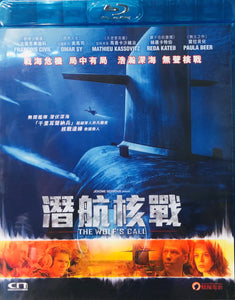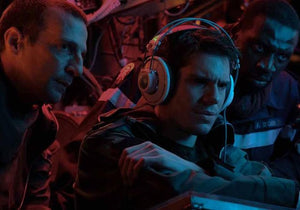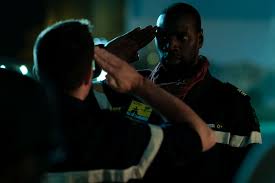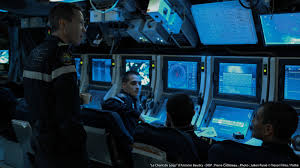 Usually ships within 3 days with TRACKING NUMBER and ships by Hong Kong Post.
The Wolf's Call 2019 aka Le chant du loup (French Movie) BLU-RAY with English Subtitles (Region A) 潛航核戰
Cast :  Omar Sy, Mathieu Kassovitz, Francois Civil
Director : 

Antonin Baudry
Subtitles : English,Traditional Chinese
Screen Format : 16:9 Widescreen, 1920 x 1080 Full HD
Sound System : Dolby True HD 6.1
Release Date : 2020-01-16
Distributor: CN Entertainment
A young man possesses the rare talent of being able to identify every sound he hears. Aboard a French nuclear submarine, everything depends on him. He is the "Golden Ear". His reputation for infallibility takes a knock after a mistake puts the lives of the whole crew in danger. His determination to win back his comrades' trust drags them into an even more dramatic situation. In the world of disinformation and nuclear deterrence, they find themselves caught in a crisis spiraling rapidly out of control.
歐洲各國關係日趨緊張,各地戰火連連!此時,法國海軍收到消息指俄國正準備發射核彈攻擊。為了阻止敵軍,法國決定派出核能潛艇「可畏號」及「泰坦號」秘密潛入深海,啟動導彈先發制人。然而,海軍的「千里耳」卻突然聽到不尋常的聲音,發現俄國導彈背後的陰謀絕不簡單...
Region A: This region covers all of North America, South America and South East Asia.
Region B: This encompasses Europe, Africa, Middle East, French territories and Greenland.
Region C: Region which covers the rest of the world including Russia, Asia, and China