Home
→
Products
→
Bloody Chainsaw Girl 2016 (Japanese Movie) DVD with English Subtitles (Region 3) 喪爆電鋸美少女
Bloody Chainsaw Girl 2016 (Japanese Movie) DVD with English Subtitles (Region 3) 喪爆電鋸美少女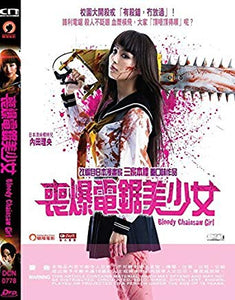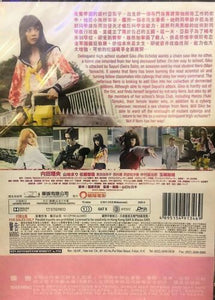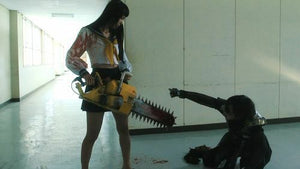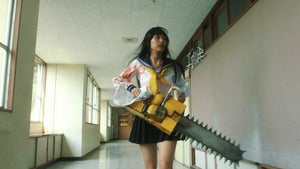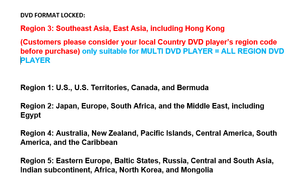 Usually ships within 5 days with TRACKING NUMBER and ships by Hong Kong Post.
Bloody Chainsaw Girl 2016 (Japanese Movie) DVD with English Subtitles (Region 3) 喪爆電鋸美少女
Cast : 

Rio Uchida, Mari Yamachi, Seira Sato
Director : 

Hiroki Yamaguchi
Subtitles : English,Traditional Chinese
Screen Format :  16:9 Widescreen
Sound System : Dolby Digital 
Publisher : 
CN Entertainment
Based on the manga series "Chimamire Sukeban Chainsaw" by Rei Mikamoto (first published November, 2009 in Japanese seinen manga magazine Comic Beam).
Giko Nokomura (Rio Uchida) is a delinquent girl and a senior in middle school. She struggles to kill zombies who were her classmates.
黃鶯學園的鋸村亞梨子,出生於一個專門負責建築物拆 除 工作的家中。她從小無所事事,儼然一個老派女番長。 她的同學碧井因為受到同學排斥,而激發天才瘋狂科學家能 力,居然利用黑暗的技術對同學進行改造,並建立了屬於自 己的王國。 這一天,亞梨子為了補考來到學校,卻受到襲 擊,雖然她擊退了敵人,但是怨憎率領所有忍者軍團瘋狂偷 襲。 怨憎本來是女生,卻被碧井改造性別,能力也大大增 強,可怕的校園戰爭全面展開…
Region 1: U.S., U.S. Territories, Canada, and Bermuda
Region 2: Japan, Europe, South Africa, and the Middle East, including Egypt
Region 3: Southeast Asia, East Asia, including Hong Kong
Region 4: Australia, New Zealand, Pacific Islands, Central America, South America, and the Caribbean
Region 5: Eastern Europe, Baltic States, Russia, Central and South Asia, Indian subcontinent, Africa, North Korea, and Mongolia
Region 6: China