Home
→
Products
→
Our Time Will Come 明月幾時有2017 ( Hong Kong Movie) BLU-RAY with English Subtitles (Region A)
Our Time Will Come 明月幾時有2017 ( Hong Kong Movie) BLU-RAY with English Subtitles (Region A)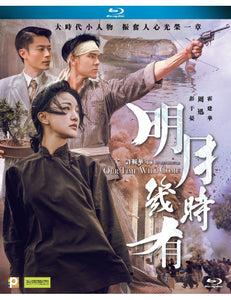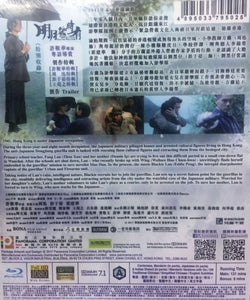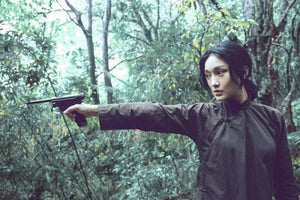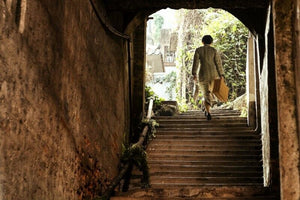 Usually ships within 5 days with TRACKING NUMBER and ships by Hong Kong Post.
Our Time Will Come 明月幾時有 2017 ( Hong Kong Movie) BLU-RAY with English Subtitles (Region A)
Cast : Eddie Peng, Zhou Xun, Wallace Huo
Director : Ann Hui
Language: Cantonese,Mandarin,Japanese (in part)
Subtitles : English, Traditional Chinese,Simplified Chinese
Release Date : 2017-09-29
Duration : 131 mins + 9 mins bonus
Disc Format : Blu-Ray
System : NTSC
Sound System : Dolby Surround 7.1
Screen Format : Full HD 1080 Widescreen
Publisher : Panorama (HK)

Special Features:
Making Of Ann Hui and Stars Trailer
Synopsis : 

1941. Hong Kong is under Japanese occupation. The anti-Japanese Dongjiang guerilla unit is tasked with rescuing cultural figures and extracting them from the besieged city. Primary school teacher, Fang Lan (Zhou Xun) and her mother are trying to live out this difficult period in a small run-down flat in Wanchai. After the schools are shut down, Lan unwittingly finds herself embroiled in the guerillas' mission to save novelist Mao Dun. In the process, she meets Blackie Lau (Eddie Peng), the intrepid sharpshooter captain of the guerillas' Urban and Firearms unit…
1941年末,香港淪陷。 三年零八個月內,日軍瘋狂搶 掠並搜捕滯留在港的文化人。抗日組織東江游擊隊接到上級 指示,緊急營救文化人衝破日軍封鎖追捕,撤離香港。 淪 陷期間,以往富裕的香港頓變成無糧無水的空城。小學教師 方蘭(周迅 飾)與母親居於灣仔一棟小樓艱難度日。學校停 課,剛與戀人李錦榮(霍建華 飾)分手的方蘭意外捲入營救 作家茅盾的行動,並認識了大膽多計、槍法如神的游擊隊短 槍隊隊長劉黑仔(彭于晏 飾)。劉黑仔賞識她沉著機敏,決 意招攬她加入游擊隊。 方蘭為游擊隊建立市區秘密聯絡 站,在日軍嚴密封鎖下,冒險傳送重要情報、解救被捕志 士。方蘭母親知道女兒在游擊隊工作後非常擔心,為使女兒 少一分危險,甘願代送情報,終不幸被捕。為救母親,方蘭 迫不得已求助已轉投日本憲兵的舊情人李錦榮……
Region A: This region covers all of North America, South America and South East Asia.
Region B: This encompasses Europe, Africa, Middle East, French territories and Greenland.

Region C: Region which covers the rest of the world including Russia, Asia, and China