Home
→
Products
→
If Cats Disappeared From The World 當這地球沒有貓 2016 Japanese Movie (BLU-RAY) with English Subtitles (Region A)
If Cats Disappeared From The World 當這地球沒有貓 2016 Japanese Movie (BLU-RAY) with English Subtitles (Region A)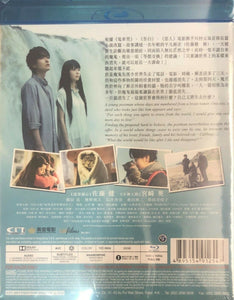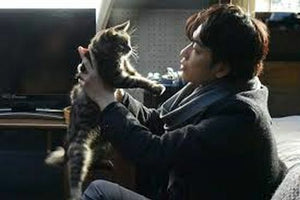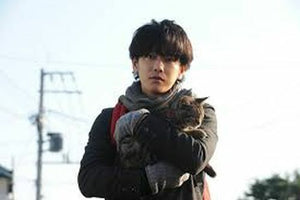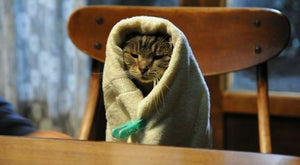 Usually ships within 3 days with TRACKING NUMBER and ships by Hong Kong Post.
If Cats Disappeared From The World 當這地球沒有貓 2016 Japanese Movie (BLU-RAY) with English Subtitles (Region A)
Cast : Sato Takeru, Miyazaki Aoi, Hamada Gaku, Eiji Okuda
Director : Akira Nagai
Language: Japanese
Subtitles : English, Traditional Chinese,Simplified Chinese
Release Date : 2017-02-16
Duration : 103 mins
Disc Format : Blu-Ray
System : NTSC
Sound System : Dolby TrueHD 7.1、Dolby Digital Plus 7.1 ,Advanced 96kHz Upsampling
Screen Format : Widescreen 2.35 : 1 , 1920 x 1080 FULL HD
Publisher : CN Entertainment Ltd.
If Cats Disappeared from the World is a 2016 Japanese drama film directed by Akira Nagai, starring Takeru Satoh and Aoi Miyazaki and based on the novel by Genki Kawamura It was released in Japan by Toho on May 14, 2016.
Synposis:
A young man, referred to in film publicity as a postman, is given a terminal diagnosis of brain cancer. A person looking exactly like him shows up at his home later that day. The man guesses that the doppelganger is the devil, and that guess is more or less confirmed by him. The "devil" tells the man that if the man agrees that one type of thing, chosen by the devil, will be removed from the world (as if it had never been), then the man can have another day of life instead of dying the next day. The first removed thing is phones. The story proceeds through successive days with new things being removed each day. The story focuses on the way in which the world is different for the man and his backstory without the removed items. The story is told both in real time and in a series of flashbacks, and the viewer comes to have a better understanding of the young man's relationships with family and friends.
一名年輕的平凡郵差(佐藤健-飾),一天被醫生診斷出罹患絕症,因而陷入無比茫然之中;此時一隻不請自來的魔鬼,提出一項「等價交換」的建議: 「只要讓世界上的某樣東西消失,就可以延長一天壽命!」 聽起來還不錯… 於是魔鬼先後令世界失去了電話、電影、時鐘,郵差活多了三天,但和這些事物相關的珍貴回憶,也通通消失了。去到第四天,魔爪終於伸向了郵差所飼養的貓。牠的名字叫椰菜,一人一貓相依為命多年,但魔鬼偏偏要讓貓在世界上徹底消失… 一旦貓消失了,這個世界會得到什麼?自己又將失去什麼?
Region A: This region covers all of North America, South America and South East Asia.

Region B: This encompasses Europe, Africa, Middle East, French territories and Greenland.
Region C: Region which covers the rest of the world including Russia, Asia, and China