Home
→
Products
→
Monster Hunt 2 捉妖記2 (Hong Kong Movie) 2018 BLU-RAY with English Subtitles (Region A)
Monster Hunt 2 捉妖記2 (Hong Kong Movie) 2018 BLU-RAY with English Subtitles (Region A)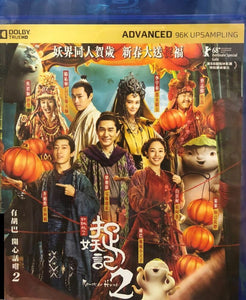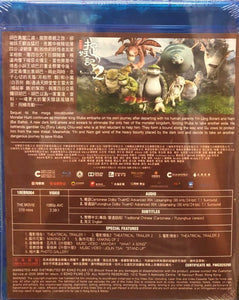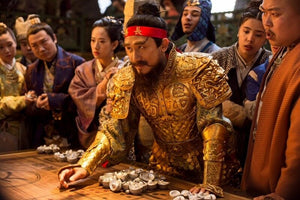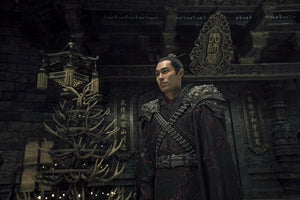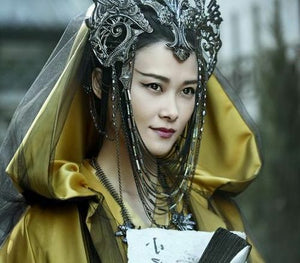 Usually ships within 5 days with TRACKING NUMBER and ships by Hong Kong Post.
Monster Hunt 2 捉妖記2 (Hong Kong Movie) 2018 BLU-RAY with English Subtitles (Region A)
Cast : Giang Bo Ran, Eric Tsang, Sandra Ng
Director : Roman Hui Shing Ngai
Language: Cantonese, Mandarin
Subtitles : English, Traditional Chinese, Simplified Chinese
Duration : 110 mins
Disc Format : Blu ray
System : NTSC
Sound System : Dolby True HD 7.1 Surround
Screen Format : 1080p AVC 2.39:1
Release Date : 2018-06-01
Publisher : Edko Film Ltd

Special Features:
Trailer 1,2,3
Behind-the-Scenes 1&2
MV
Photo Gallery
Synopsis :

Sequel to the mega blockbuster Monster Hunt continues as monster king Wuba embarks on his own journey after departing with his human parents Yin (Jing Boran) and Nam (Bai Baihe). A new dark lord arises and swears to eliminate the only heir of the monster kingdom, forcing Wuba to take another exile. He befriends gambler Gu (Tony Leung Chiu-wai) who is at first reluctant to help him. They form a bound along the way and Gu vows to protect him from the new threat. Meanwhile, Yin and Nam get wind of the heavy bounty placed by the dark lord and decide to take on another dangerous journey to save Wuba.

胡巴勇闖江湖,展開尋親之旅,卻被妖王窮追猛打,危 難中被賭徒屠四谷(梁朝偉 飾)和他的妖怪老友笨笨相救。 屠四谷欠下巨額賭債,被逼肉償下嫁惡女債主,當他無意中 得悉小妖王胡巴的重金懸賞令後,決定高價出售胡巴。與此 同時,念子心切的天蔭(井柏然 飾)和小嵐(白百何 飾)通 過天師堂堂主雲大哥(楊祐寧 飾)的幫助,與屠四谷交易贖 回胡巴。胡巴以為一家重逢,豈料,一場更大的驚天陰謀尾 隨而至,伺機而動...
Region A: This region covers all of North America, South America and South East Asia.

Region B: This encompasses Europe, Africa, Middle East, French territories and Greenland.

Region C: Region which covers the rest of the world including Russia, Asia, and China