Home
→
Products
→
Shining Boy & Little Randy 2005 (Japanese Movie) DVD with English Subtitles (Region 3) 少年馴象師
Shining Boy & Little Randy 2005 (Japanese Movie) DVD with English Subtitles (Region 3) 少年馴象師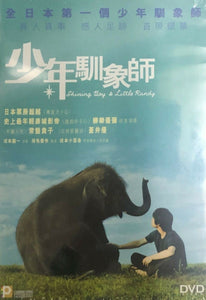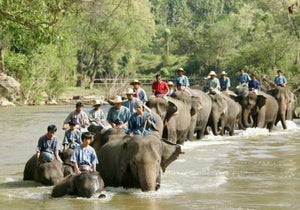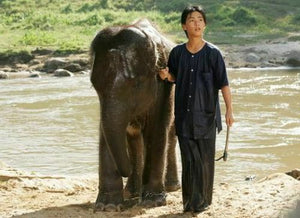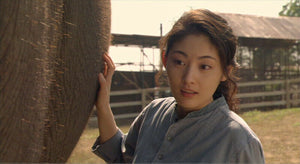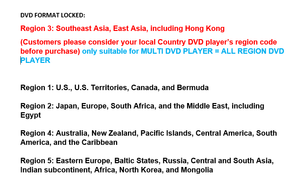 Usually ships within 5 days with TRACKING NUMBER and ships by Hong Kong Post.
Shining Boy & Little Randy 2005 (Japanese Movie) DVD with English Subtitles (Region 3) 少年馴象師
Cast : 
Yuya Yagira, Takako Tokiwa, Katsumi Takahashi 
Director : 
Shunsaku Kawake
Language: Japanese 
Subtitles :  English, Traditional Chinese
Duration : 113 mins
Disc Format : DVD
System :  NTSC 
Sound System : Dolby Digital 5.1 
Screen Format : Widescreen 
Release Date : 2006-07-08
Publisher : 
Panorama (H.K)
Synposis:
Tetsumu is an introverted, sensitive youth who endure bullying at school and the souring relationship of his parents, until the arrival of an elephant named "Mickey" and later another elephant, "Randy" bring him affection and spiritual bonding he has long sought in human beings. In fact, Tetsumu quickly realizes he is blessed with a Thailand to become Japan's first elephant trainer. Having found his place in the world, Tetsumu develops into a strong, confident young man, and his natural rapport with elephants enables him to complete a rigorous training program. Tetsumu returns to Japan with the dream of one day building a spacious, green "paradise" for these gentle giants as opposed to confining them to a concrete cage. Until then, Tetsumu launches into a career as an elephant trainer for touring shows and media performances, along the way meeting and falling for a strong yet compassionate woman seven years his senior named Emi....
哲夢是個溫柔的少年,雙親經營動物表演團,由於與繼父不合,在學校又被欺負而變得有點自閉。母親為了實現年輕時的願望,買了一頭小象「蘭迪」,哲夢因為與小象「蘭迪」的接觸而開啟了心房。由於環境與天賦才能,又擁有可以和大象心電感應溝通的天賦,於是哲夢立志為日本第一位馴象師,前往泰國大象訓練中心留學。

在言語不通的異國,剛開始時不但被當地的小朋友瞧不起,也被大象看扁,但是因為相信自己的力量,付出比別人多一倍的努力,終於超越種族,建立了友誼,並與大象心意相通,由少年成長為青年。

哲夢回日本後,發出這樣的夢想宣言:「我要為日本的大象帶來幸福﹗」「要蓋一座大象森林樂園。」,開始以日本第一位馴象師的身份活躍了起。當時的哲夢,因為巡迴活動而認識了一位善解人意的女孩繪美,這位心地溫柔,又很堅強的女生,深深的吸引著哲夢,兩人展開一段純純的愛
Region 1: U.S., U.S. Territories, Canada, and Bermuda

Region 2: Japan, Europe, South Africa, and the Middle East, including Egypt
Region 3: Southeast Asia, East Asia, including Hong Kong
Region 4: Australia, New Zealand, Pacific Islands, Central America, South America, and the Caribbean
Region 5: Eastern Europe, Baltic States, Russia, Central and South Asia, Indian subcontinent, Africa, North Korea, and Mongolia
Region 6: China