Home
→
Products
→
My Dad is Heel Wrestler 2019 (Japanese Movie) BLU-RAY with English Subtitles (Region A) 爸爸是壞蛋冠軍
My Dad is Heel Wrestler 2019 (Japanese Movie) BLU-RAY with English Subtitles (Region A) 爸爸是壞蛋冠軍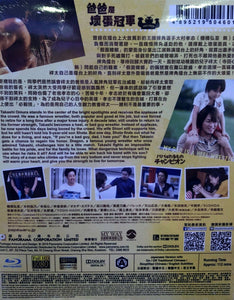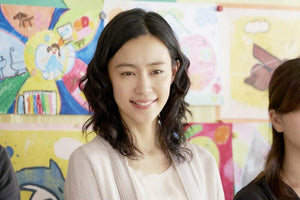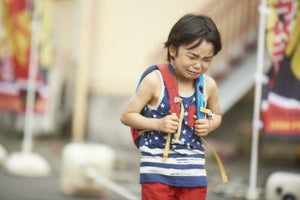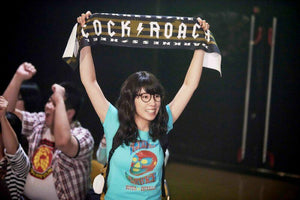 Usually ships within 5 days with TRACKING NUMBER
My Dad is Heel Wrestler 2019 (Japanese Movie) BLU-RAY with English Subtitles (Region A) 爸爸是壞蛋冠軍
Director : Kyohei Fujimura
Cast : Hirosh Tanahashi, Yoshino Kimura, Riisa Naka
Language: Japanese
Subtitles : English, Traditional Chinese, Simplified Chinese
Duration : 112 mins
Disc Format : Blu-Ray
System : NTSC
Sound System : Dolby Digital EX
Screen Format : Full HD 1080Widescreen
Publisher : Panorama (H.K)
Release Date : 2019-09-24
Takashi and Shiori have not yet told their son what Takashi does for a living. One day, Shota finds out that Takashi is a professional wrestler and a villain with a cockroach mask. Shota is shocked and tells a lie to his classmate that his dad is a popular professional wrestler.
曾經在擂台上大放異彩的王牌摔角選手大村孝志(棚橋 弘至 飾),因負傷而消聲匿跡。一直鍾情摔角運動的他, 選擇戴上壞蛋面具,以「假面蟑螂」的蒙面身份重出江湖飾 演擂台上的奸角,就算出盡矛招與對手死纏爛打,被觀眾們 的噓聲嘲弄,打死也不離開他最熱愛的摔角擂台,等待回歸 大賽的一天。面對唸幼稚園的兒子祥太(寺田心 飾)問起 自己的職業,「假面蟑螂」的稱號實在難以啟齒,孝志選擇 一直瞞著祥太自己是擂台上的奸角,直到祥太意外發現爸爸 竟然是摔角擂台上無惡不作的大壞蛋!
Region A: This region covers all of North America, South America and South East Asia.
Region B: This encompasses Europe, Africa, Middle East, French territories and Greenland.
Region C: Region which covers the rest of the world including Russia, Asia, and China