Home
→
Products
→
Secret不能說的.秘密 2007 Jay Chou (Mandarin Movie) BLU-RAY with English Subtitles (Region A)
Secret不能說的.秘密 2007 Jay Chou (Mandarin Movie) BLU-RAY with English Subtitles (Region A)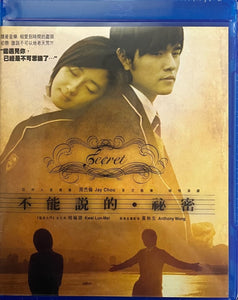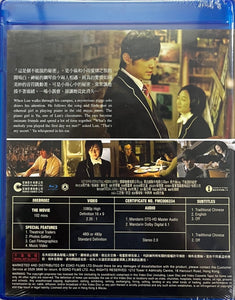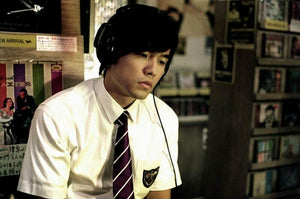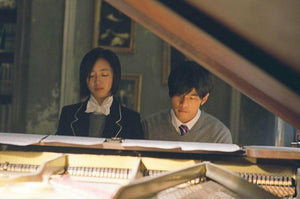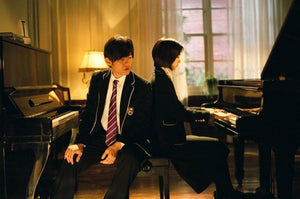 Usually ships within 5 days with TRACKING NUMBER and ships by Hong Kong Post.
Secret不能說的.秘密 2007 Jay Chou (Mandarin Movie) BLU-RAY with English Subtitles (Region A)
Cast : Jay Chou, Guey Lun Mei , Anthony Wong
Director : Jay Chou
Language: Cantonese,Mandarin
Subtitles : English,Traditional Chinese
Disc Format :

Blu-Ray
System : NTSC
Sound System : dts HD Master Audio
Screen Format : 1080p High Def 16x9 2.35:1
Duration : 102 mins
Release Date : 2007-09-20
Distributor : Edko Films Ltd. (HK)
Special Features:
Theatrical Trailer
Photo Gallery
Making Of
Cast Filmographies
Music Video
Lun (Jay Chou) lives with his father, Chiu (Anthony Wong), the music teacher of Tamkang Secondary School. Both of them are very good at music and piano.
This is the first day Lun admitted to Tamkang Secondary School. When he walks through the campus with his classmates, a mysterious piano solo draws his attention. He follows the song and finds that an ethereal girl is playing piano in the old music room.

The piano girl is Yu (Guey Lun-Mei), one of Lun's classmates. She is always late for school and hence sits next to Lun at the back row. The two become intimate friends and spend a lot of time together. "What's the melody you played the first day we met?" asked Lun, "That's my secret." Yu whispered in his ear.

Region A: This region covers all of North America, South America and South East Asia.

Region B: This encompasses Europe, Africa, Middle East, French territories and Greenland.

Region C: Region which covers the rest of the world including Russia, Asia, and China