Home
→
Products
→
Warning Do Not Play 2019 (Korean Movie) DVD with English Subtitles (Region 3) 鬼片:驚嚇現場
Warning Do Not Play 2019 (Korean Movie) DVD with English Subtitles (Region 3) 鬼片:驚嚇現場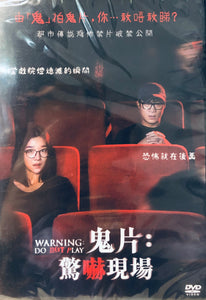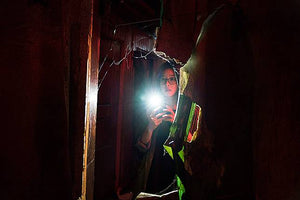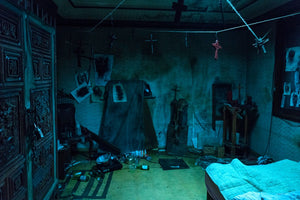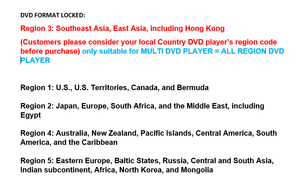 Usually ships within 4 days with TRACKING NUMBER and ships by Hong Kong Post.
Warning Do Not Play 2019 (Korean Movie) DVD with English Subtitles (Region 3) 鬼片:驚嚇現場
Cast :  

Seo Ye-ji, Jen Seon-kyu
Subtitles : English,Traditional Chinese
Screen Format : 16:9 Widescreen 
Sound System : dts HD MA 5.1
Release Date : 2019-11-15
Mi-Jung (Seo Ye-Ji ) is a rookie film director and she has been preparing a horror film for the past 8 years. One day, Mi-Jung hears about a movie which was banned. Mi-Jung wants to know about the film. She begins to search for the movie. Her search takes her to meet Jae-Hyun (Jin Seon-Kyu), who is the director of the film. Jae-Hyun warns Mi-Jung to forget about his film, but she ignores his warning. Mi-Jung's obsession with the movie leads her to bizarre and horrible cases.
對電影懷有強烈抱負的導演美貞為拍攝新的恐怖片而費 盡心神,卻一直苦無靈感。某日,她從朋友口中得知曾有一 部由鬼拍成並遭到禁播的恐怖短片。被傳言深深吸引的她用 盡一切方式追查,更無視該短片的導演之勸告,執意追尋真 相,並將自己寫進劇本之中…然而當她愈接近真相,更多的怪 事在美貞周遭發生。當現實與電影的界線愈發模糊,美貞將 迎來怎樣的結局?
Region 1: U.S., U.S. Territories, Canada, and Bermuda
Region 2: Japan, Europe, South Africa, and the Middle East, including Egypt
Region 3: Southeast Asia, East Asia, including Hong Kong
Region 4: Australia, New Zealand, Pacific Islands, Central America, South America, and the Caribbean
Region 5: Eastern Europe, Baltic States, Russia, Central and South Asia, Indian subcontinent, Africa, North Korea, and Mongolia
Region 6: China