Home
→
Products
→
The Travelling Cat Chronicles 旅貓日記 2018 (Japanese Movie) DVD with English Subtitles (Region 3)
The Travelling Cat Chronicles 旅貓日記 2018 (Japanese Movie) DVD with English Subtitles (Region 3)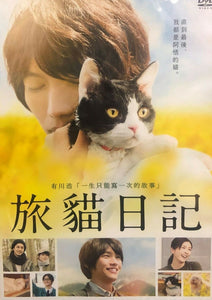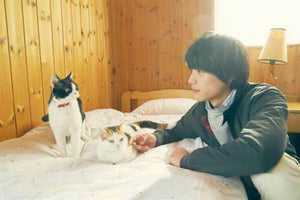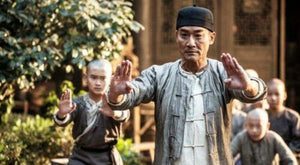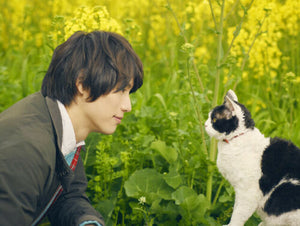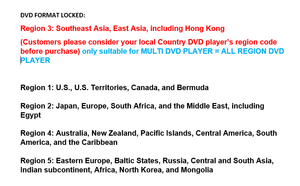 Usually ships within 5 days with TRACKING NUMBER and ships by Hong Kong Post. 
The Travelling Cat Chronicles 旅貓日記 2018 (Japanese Movie) DVD with English Subtitles (Region 3)
Director : Koichiro Miki
Cast : Fukushi Sota, Takahata Mitsuki, Mayuko Ooishi, Takuro Ohno
Language : Japanese
Subtitles : English, Traditional Chinese,
Disc Format : DVD
System : NTSC
Screen Format : Widescreen 
Sound System : Dolby Digital
Duration : 120 mins
Release Date : 2019-06-13
Publisher : Deltamac (H.K)
The Travelling Cat Chronicles has charmed readers around the world. With simple yet descriptive prose, this novel gives voice to Nana the cat and his owner, Satoru, as they take to the road on a journey with no other purpose than to visit three of Satoru's longtime friends…..
每天堅持著流浪貓的尊嚴、堅毅地過日子的奈奈(高畑 充希 聲演),向來不信任人類,也無意和人類打好關係。 唯獨對定期為自己帶來美食的溫柔青年阿悟(福士蒼汰), 奈奈才稍微有點好感。 某天,奈奈橫過馬路時躲避不及, 被車撞倒而身受重傷。在牠意識迷糊之際,拼命地呼喚奈奈 的正是阿悟。也是從這天起,奈奈和阿悟成為了彼此的家 人。