Home
→
Products
→
CITY HUNTER 2011 DVD (KOREAN DRAMA) 1-20 end WITH ENGLISH SUBTITLES (ALL REGION) 城市獵人
CITY HUNTER 2011 DVD (KOREAN DRAMA) 1-20 end WITH ENGLISH SUBTITLES (ALL REGION) 城市獵人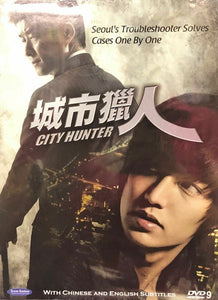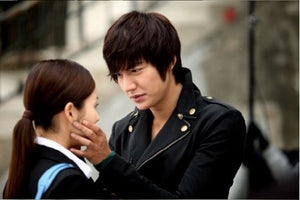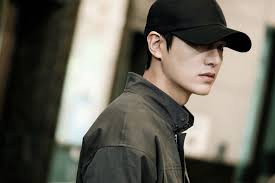 Usually ships within 5 days with TRACKING NUMBER and ships by Hong Kong Post.
CITY HUNTER 2011 DVD (KOREAN DRAMA) 1-20 end WITH ENGLISH SUBTITLES (ALL REGION) 城市獵人
Cast : Lee Min-ho, Park Min-young, Lee Joon-hyuk
Language:  Korean, Mandarin 
Subtitles :  English, Chinese
Disc Format : DVD9 (1-20 end) 
System :  NTSC 
Sound System : 2.0 Stereo
Distributor : Poh Kim Video PTE LTD
Synposis:
In 1983, a South Korean task unit is sent into North Korea on a secret retaliation mission. After the mission, the task unit is killed at sea by their own government to cover up the incident. The only man to survive, Jin Pyo (Kim Sang Joong) vows to avenge his fallen comrades. He kidnaps his late friend's son Yoon Sung and escapes to Thailand, vigorously training him for the mission that lies ahead.
Twenty-eight years later, Yoon Sung (Lee Min Ho) arrives in Seoul to begin his revenge against the Group of Five, the men behind the brutal cover-up. By day a playboy network analyst at the presidential Blue House, Yoon Sung lurks in the shadows as the headline-splashing "City Hunter". After picking out his enemies, he exposes their crimes to the public, and drops them off at the doorsteps of prosecutor Young Joo (Lee Joon Hyuk), who is determined to bring both the corrupt officials and the City Hunter to justice. Yoon Sung wants to defend the weak and settle past debts his way, but Jin Pyo knows only of bloody, destructive revenge. As the revenge plan heats up, Yoon Sung must go up against not only the Group of Five and Young Joo, but also his own foster father.