Home
→
Products
→
Dragon Tiger Gate 龍虎門 2006 (Hong Kong Movie) BLU-RAY with English Subtitles (Region A)
Dragon Tiger Gate 龍虎門 2006 (Hong Kong Movie) BLU-RAY with English Subtitles (Region A)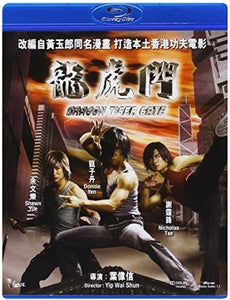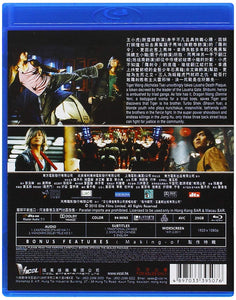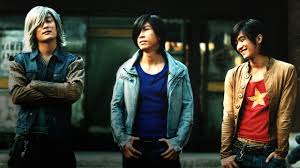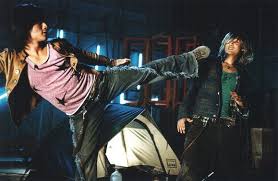 Usually ships within 3 days with TRACKING NUMBER and ships by Hong Kong Post.
Dragon Tiger Gate 龍虎門 2006 (Hong Kong Movie) BLU-RAY with English Subtitles (Region A)
Cast : Nicholas Tse, Donnie Yen, Shawn Yue, Yuen Wah
Director : Wilson Yip
Language: Cantonese, Mandarin
Subtitles : English, Traditional Chinese, Simplified Chinese
Duration : 94 mins
Disc Format : Blu-Ray
System : NTSC
Sound System : dts HD Master Audio 7.1
Screen Format : 16:9 Widescreen 1920x1080p
Release Date : 2014-04-10
Publisher : Vicol Entertainment (H.K)  action
Synposis:
Tiger Wong is an exceptionally skilled martial artist with a strong sense of justice and benevolence. While dining at a floating restaurant, he chances upon a high level triad meeting and notices a family being bullied. Enraged by the sight he defeats the bullies using his special kick - Eighteen Dragon Slaying Kick. At the same time, he unwittingly takes a gold medal which is a precious trophy of the triad gangs.

It turns out that the gold medal is the Lousha Death Plaque granted by Shibumi, the leader of Lousha Gate. "Gate" is a word describing a martial arts sect or organization and Lousha Gate is a major Asian criminal organization. The receiver of the Lousha Death Plaque has the power to demand the full cooperation of Lousha Gate. During his celebrations the gang ambushes Tiger, who is unaware of the plague's powers......
王小虎(謝霆鋒飾演)身手不凡且具俠義心腸,某日在畫舫用膳時因看不過黑社會到處橫行霸道欺壓債仔,遂與惡霸打起來;小虎打交時誤打誤撞地取去黑幫頭子馬坤(陳觀泰飾演)的「羅剎令」,更因此惹上馬坤。「羅剎令」是犯罪集團「羅剎教」教主火雲邪神之信物,凡持有此令牌即擁有與羅剎教合作的專利權。

馬坤為取回「羅剎令」,於是派出其保鑣王小龍(甄子丹飾演)打探小虎的下落並伺機取回「羅剎令」。馬坤另一手下翻江蛟(施祖南飾演)卻從中作梗欲破壞王小龍的計劃,小虎不知道「羅剎令」的底蘊,險被翻江蛟打敗。幸遇上持雙節棍的金髮少年石黑龍(余文樂飾演)及王小龍……