ECHOES OF THE RAINBOW 歲月神偷 1979 ( H.K MOVIE) DVD WITH ENGLISH SUB (REGION FREE)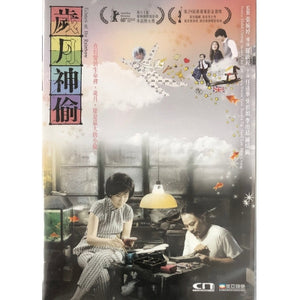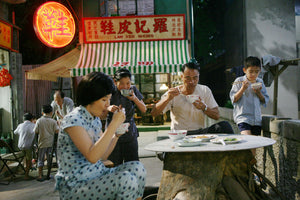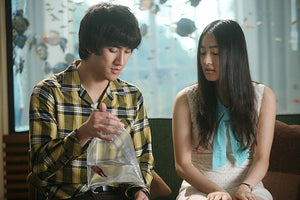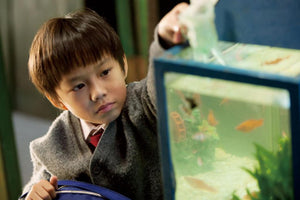 Usually ships within 4 days with TRACKING NUMBER and ships by Hong Kong Post.
ECHOES OF THE RAINBOW 歲月神偷 1979 ( H.K MOVIE) DVD WITH ENGLISH SUB (REGION FREE)
Cast : Simon Yam, Sandra Ng, Lee Che Ting
Director : Alex Law Kai Yui
Language : Cantonese, Mandarin
Subtitles : English, Traditional Chinese, Simplified Chinese
System : NTSC
Disc Format : DVD
Screen Format : Widescreen
Sound System : Dolby Digital 5.1
Duration :118 mins
Release Date : 2020-03-27
Publisher : CN Entertainment H.K
Echoes of the Rainbow is a 2010 Hong Kong drama film directed by Alex Law and starring Simon Yam and Sandra Ng. It won the Crystal Bear for the Best Film in the Children's Jury "Generation Kplus" category at the 2010 Berlin Film Festival.[
It tells the story of a working family in Hong Kong whose eldest son, a popular boy and star athlete, becomes ill with leukemia.
The film is set in 1960s British Hong Kong and was shot on the historical Wing Lee Street in Sheung Wan. It was financed by the Hong Kong government's Film Development Fund.
Synposis:
This film tells a story of an ordinary family living in Sham Shui Po. Hong Kong, from 1967 to 1977, with a struggling father from Guangzhou, an iron-willed mother supporting the family and their kids facing countless challenges from the changing world with an upbeat attitude. In thia film, Yam won the best actor award in the recent Hong Kong Film Awards for his role as a dull cobbler, Sandra Ng a sharp-tongued-but-soft-hearted housewife, and Ann Hui, one of the best film directors in Hong Kong, cameo as a kingergarten teacher. Between tears and smiles, their stories touch your heart.
電影的背景是六十年代香港,故事繞一個典型的小家庭 — 從廣州南來、為生活掙扎的父親,自得其樂、能頂半邊天的母親,聰穎過人、對愛情與未來充滿夢想的少年長子,以及倔強好奇、常把父母弄至啼笑皆非的頑童幼子。一家四口在這個中西合璧、貧富並存的城市,如何面對生命的挑戰、起跌與無常?當中實在是笑中有淚。