Home
→
Products
→
Fireworks Should We See It From The Side or The Bottom 2017 (Animation) BLU-RAY (Region A)
Fireworks Should We See It From The Side or The Bottom 2017 (Animation) BLU-RAY (Region A)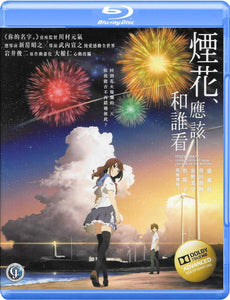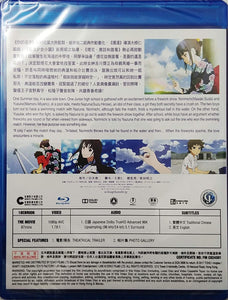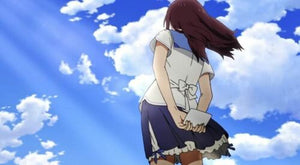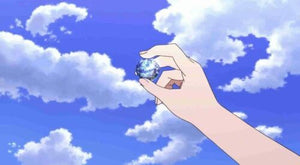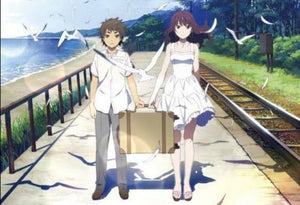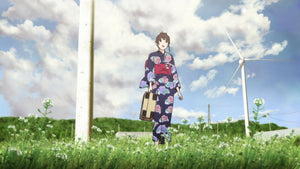 Usually ships within 4 days with TRACKING NUMBER and ships by Hong Kong Post.
Fireworks Should We See It From The Side or The Bottom 2017 (Animation) BLU-RAY with English Subtitles (Region A)
Cast : Voice Act : Mamoru Miyano, Masaki Suda, Suzu Hirose
Director : Shinbo Akiyuki, Nobuyuk Takeuchi
Duration : 87 mins
Disc Format : Blu-ray
System : NTSC
Sound System : Dolby True HD
Screen Format : 1080p AVC 1.78:1
Publisher : Edko Film (H.K)
Synopsis :

One Summer day, in a sea-side town. One Junior hig school is gathered with an excitement before a firework show. Norimichi (Masaki Suda) and Yusuke (Mamoru Miyano), at a pool side, meets Nazuna (Suzu Hirose), an idol of their class, a girl they both secretly have a crush on. The two boys turn out to have a swimming match with Nazuna. Norimichi, although fails the match, finds a mysterious ball in the water. On the other hand, Yusuke, who won the fight, is asked by Nazuna to go out to watch the firework show together. After school, while boys have an argument whether fireworks are round or flat when viewed from sideways, Norimichi is told by Nazuna that she was going to ask out the one who won the swimming match. However, her true purpose was something else. 
"If only I won the match thay day…"Irritated, Norimichi throws the ball hefound in the water and then…When the fireworks sparkle, the love encounters a miracle.
《你的名字》川村元氣大熱監製,岩井俊二經典作動畫 化,《爆漫》導演大根仁編劇、《魔法少女小圓》新房昭之 執導,《煙花,應該和誰看》勢必再掀動畫熱潮!故事發生 在海邊的中學裡,同學爭論著「煙花從側面看,是圓的還是 扁的?」決定趁煙花大會當晚找答案。此時女神及川薺正為 母親再婚一事而苦惱,於是叫同時暗戀她的典道和祐介比賽 游泳,誰勝出就可以和她一起私奔!不甘落敗的典道暗忖: 「假如我能穿越時空…」,時空竟然真的回到比賽那天,典 道能否改變賽果,捉緊錯過了的緣份?人氣偶像廣瀨鈴、菅 田將暉、聲優王子宮野真守、松隆子聲音助陣,共譜青春奇 蹟﹗
Region A: This region covers all of North America, South America and South East Asia.

Region B: This encompasses Europe, Africa, Middle East, French territories and Greenland.

Region C: Region which covers the rest of the world including Russia, Asia, and China