Home
→
Products
→
FIST OF FURY 1991 新精武門 STEPHEN CHOW (Hong Kong Movie) DVD ENGLISH SUB (REGION FREE)
FIST OF FURY 1991 新精武門 STEPHEN CHOW (Hong Kong Movie) DVD ENGLISH SUB (REGION FREE)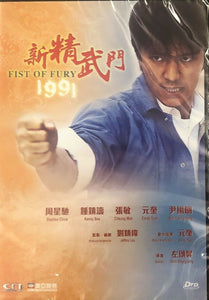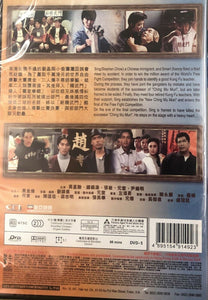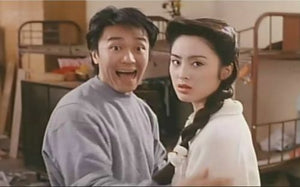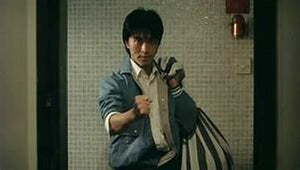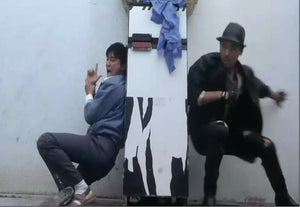 FIST OF FURY 1991 新精武門 STEPHEN CHOW (Hong Kong Movie) DVD ENGLISH SUB (REGION FREE)
Cast : Stephen Chow, Cheung Man, Corey Yuen Kwai
Director : Corey Yuen, Choh Chung Sing
Language: Cantonese, Mandarin
Subtitles : English, Traditional Chinese, Simplified Chinese
Duration : 98 mins
Disc Format : DVD
System : NTSC
Sound System : Dolby Digital 5.1
Screen Format : 16:9 Widescreen
Release Date : 2019-01-15
Publisher : CN Entertainment

Usually ships within 5 days with TRACKING NUMBER

Synopsis :

After the total defeat of Cheung Wai (Ming Wan Yeung) in a boxing match with Lau Ching (Stephen Chow), his brother Cheung Wan To (Wah Yuen) and his gang are out to seek revenge against Ching. When Ching and his wannabe apprentice Ngou Pi (Pak-cheung Chan) were ambushed by Wan To and his gang in the streets, they are saved by a masked caper. Ching then seeks refuge in Ngou Pi's home and meets his feisty sister, Ngou Chat (Josephine Siao), who is later revealed to be the caper. They are later challenged by Wan To to a boxing match to settle the score and, as a result, forces Ching to learn new fighting skills.

來港投親不遇的劉晶與小偷瀟灑因誤會而結識,為了贏 取千萬港元的世界自由搏擊大賽獎金,二人攜手尋師學藝, 結果二人誤墮黑道。其後拜入「精武門」傳人「霍家拳 館」,卻在師兄妹感情糾紛中被誣陷而被逐出師門,最後遇 四位隱退江湖的名師,終以「新精武門」館主身份進入搏擊 比賽決賽,與前師門大師兄對壘.....