Jan Dara 晚孃 2001 (Thai Movie) BLU-RAY with English Subtitles (Region A)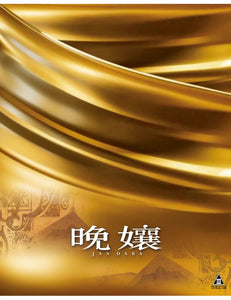 Jan Dara 晚孃 2001 (Thai Movie) BLU-RAY with English Subtitles (Region A)
Cast: Christy Chung, Suwinit Panjamawat 
Director :  Nonzee Nimibutr
Language : Thai, Cantonese
Subtitles : English, Traditional Chinese
System : NTSC
Disc Format : Blu-Ray
Screen Format :  Full HD 1080 Wide Screen
Sound System : Dolby True HD 
Duration : 113 mins
Release Date : 2023-07-07

Usually ships within 5 days with TRACKING NUMBER

Synopsis:
Some say that Jan Dara's life was blighted from birth – from the moment his mother Dara died while giving birth to him. Certainly Dara's husband Khun Luang ('Great Master') hated the boy from that moment. That was why he named him Jan – short for Janrai ("accursed"). And that was why Khun Luang viewed the boy with such hatred and treated him so cruelly, beating him and locking him in a 'ghost room' for daring to grieve for his mother.
But Khun Luang's hatred for the boy had nothing to do with his licentious behaviour around the Visanan compound in which they both lived. Jan Dara's earliest memory was of seeing Khun Luang have sex with a maid, right in front of a portrait of his late wife. In fact Khun Luang was incapable of ever reining in his sexual desires, and didn't care who in the household knew about it. When Dara's old friend Waad arrived from Pijit to be a surrogate mother to the boy, Khun Luang lost no time in adding her to his list of conquests. And when Aunt Waad bore Khun Luang a daughter, Kaew, the doting patriarch taught the child to hate Jan Dara as much as he did himself. In other words, Jan Dara grew up surrounded by immoral and licentious acts and perhaps blurred them in his mind with both the image of his beloved mother and the cruelty of his hated father.
真出生,母親Dara便與世長辭。由此時開始,Dara的丈夫老爺非常憎恨他。Dara的好友華姨充當孩子的代母,最後為色中餓鬼老爺誕下女兒喬。老爺很寵愛她,並教她跟他同樣地憎恨真。真十三歲那年,老爺的舊情人晚孃與他們同住,並樂意把「愛的教育」傳授給真。後來老爺突然誣告他強姦了喬,先逐他出門,三年後又逼他娶喬,真開始玩弄身邊女性的感情和肉體,向老爺報仇……
Region A: This region covers all of North America, South America and South East Asia.

Region B: This encompasses Europe, Africa, Middle East, French territories and Greenland.

Region C: Region which covers the rest of the world including Russia, Asia, and China