Narratage 愛不由自主 2017 (Japanese Movie) BLU-RAY with English Sub (Region A)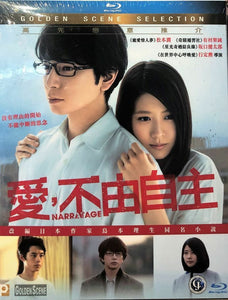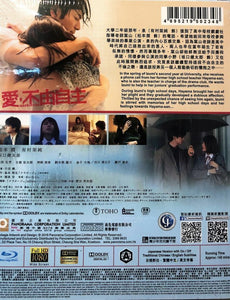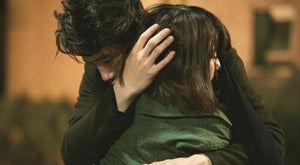 Narratage 愛不由自主 2017 (Japanese Movie) BLU-RAY with English Sub (Region A)
Director : Isao Yukisada
Cast : Matsumoto Jun, Arimura Kasumi, Sakaguchi
Language : Japanese
Subtitles : English, Traditional Chinese
System : NTSC
Screen Format : Full HD 1080 Widescreen
Sound System : Dolby Digital EX
Duration : 140 mins
Release Date : 2018-12-07
Publisher : Panorama (HK)
Usually ships within 5 days with TRACKING NUMBER
Synopsis :

During spring, 2nd year university student Izumi Kudo (Kasumi Arimura) receives a phone call from Takashi Hayama (Jun Matsumoto). Takashi Hayama was her adviser/teacher at her high school drama club. He asks her on the phone to take part in a graduation performance. Back in high school, Takashi Hayama helped her cope with difficulties with her school life. She eventually fell in love with Takeshi, but tried to forget about him. Now, for the first time in a year they meet again. Izumi still has feelings for him and Takashi also has mixed feelings for Izumi.

松本潤與有村架純合演禁忌師生戀!行定勳執導的《愛,不由自主》根據日本作家島本理生20歲執筆的小說改編,講述高中老師和前學生之間的禁忌之戀。小說2005年發行後榮獲「這本戀愛小說真厲害!2006」第一名等多個獎項。真人電影版另有坂口健太郎、大西禮芳、市川實日子場和瀬戶康史等合演。

大學二年級的春天,工藤泉接到高中戲劇社老師葉山的電話,邀請她回去參加戲劇社的畢業公演。當年葉山老師非常照顧她,將她從孤立的困境中救出來,這次重遇再次燃起兩人之間若有似無的情愫。與此同時,泉的同學小野對她展開熱烈追求,而葉山老師也有一位分居中的太太...
Region A: This region covers all of North America, South America and South East Asia.

Region B: This encompasses Europe, Africa, Middle East, French territories and Greenland.

Region C: Region which covers the rest of the world including Russia, Asia, and China