THE GHOST @ PHANTOM 2012 KOREAN TV (1-20) DVD ENGLISH SUB (REGION 3)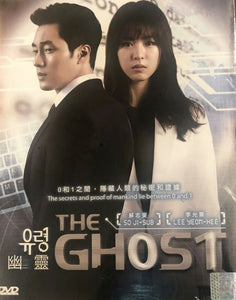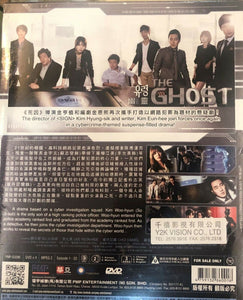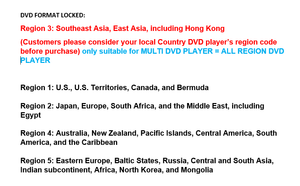 THE GHOST @ PHANTOM 2012 KOREAN TV (1-20) DVD ENGLISH SUB (REGION 3)
Cast : So Ji Sub, Lee Yeon Hee, Uhm Ki Joon
Director : Kim Hyung Shik , Park Shin Woo
Language: Korean,Mandarin
Subtitles : English,Chinese, Malay
Disc Format : DVD (Episodes 1-20 end)
System : NTSC

Synopsis :

'Ghost' tells the story of the cyber investigation squad fights against the cyber crimes.

Kim Woo Hyun (So Ji Sub) is the only son of a high ranking police officer. He entered the police academy ranked first and graduated from the academy ranked first. As a detective, he then joins the cyber investigation department together with Yoo Gang Mi (Lee Yeon Hee). Woo Hyun then works to reveal the secrets of those that hide within the cyber world.
Region 1: U.S., U.S. Territories, Canada, and Bermuda

Region 2: Japan, Europe, South Africa, and the Middle East, including Egypt

Region 3: Southeast Asia, East Asia, including Hong Kong

Region 4: Australia, New Zealand, Pacific Islands, Central America, South America, and the Caribbean

Region 5: Eastern Europe, Baltic States, Russia, Central and South Asia, Indian subcontinent, Africa, North Korea, and Mongolia

Region 6: China