The Little Prince 小王子 (3D+2D) 2015 French Movie (BLU-RAY) Region A)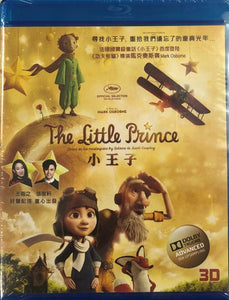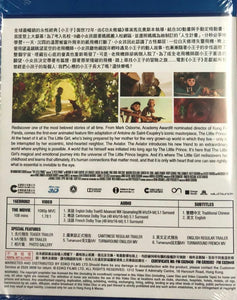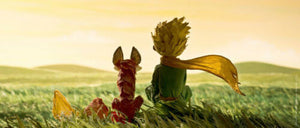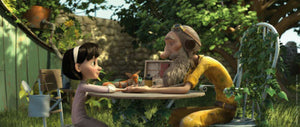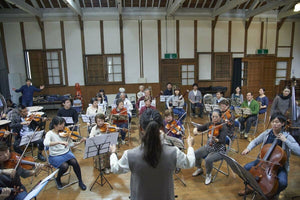 Usually ships within 5 days with TRACKING NUMBER
The Little Prince 小王子 (3D+2D) 2015 French Movie (BLU-RAY) (Region A)
A 3D Blu-ray player, a 3D television and 3D glasses are required to view the 3D version of the film.
Director : Mark Osborne
Release Date : 2016-03-23
Language : French
Subtitles : English, Traditional Chinese
Sound System : Dolby TrueHD
Screen Format : 1080p 1.78:1
Duration : 108 mins
Publisher : Edko Films (H.K) Ltd 
Synopsis :

Rediscover one of the most beloved stories of all time. From Mark Osborne, Academy Award® nominated director of Kung Fu Panda, comes the first-ever animated feature film adaptation of Antoine de Saint-Exupéry's iconic masterpiece, The Little Prince. At the heart of it all is The Little Girl (Mackenzie Foy), who's being prepared by her mother (Rachel McAdams) for the very grown-up world in which they live – only to be interrupted by her eccentric, kind-hearted neighbor, The Aviator (Jeff Bridges). The Aviator introduces his new friend to an extraordinary world where anything is possible. A world that he himself was initiated into long ago by The Little Prince (newcomer Riley Osborne). It's here that The Little Girl's magical and emotional journey into the universe of The Little Prince begins. And it's where The Little Girl rediscovers her childhood and learns that ultimately, it's human connections that matter most, and that it is only with heart that one can see rightly; what is essential is invisible to the eye.

全球最暢銷的永恆經典【小王子】面世72年,由《功夫熊貓》導演馬克奧斯本執導,結合3D動畫與手動定格動畫,首度登上大銀幕!為了考入名校,9歲小女孩跟著媽媽搬入校網區,並遵照媽媽為她制訂的「人生計畫」,分秒必爭地學習。一天,沉悶的溫習被窗外飛來的紙飛機打斷了,小女孩因此認識了古怪鄰居:一位白天修理失靈飛機、晚上愛用望遠鏡眺望星空的老飛機師。小女孩聽他細說年輕時遇見小王子的動人故事,也漸漸隨著小王子的步伐遊歷了整個宇宙,埋藏在心底的童真也重新萌發了。可是,老飛機師卻病倒入院了。為了成全老飛機師跟小王子重逢的願望,小女孩決定帶著布狐狸,開著那架殘破的飛機,踏上尋找小王子的冒險之旅……電影《小王子》是獻給所有曾經是小孩子的每個人:我們心裡的小王子長大了嗎?還快樂嗎?
Region A: This region covers all of North America, South America and South East Asia.

Region B: This encompasses Europe, Africa, Middle East, French territories and Greenland.

Region C: Region which covers the rest of the world including Russia, Asia, and China