The Youth 少年輕狂 2014 (Korean Movie) BLU-RAY with English Sub (Region A)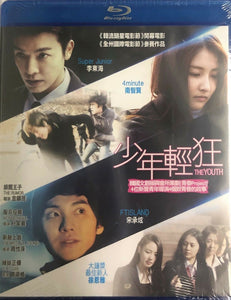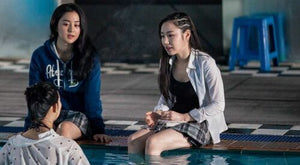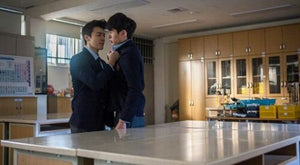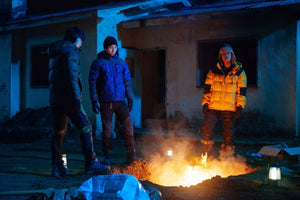 The Youth 少年輕狂 2014 (Korean Movie) BLU-RAY with English Sub (Region A)
Cast : LEE Dong-hae, SONG Seung-hyun, NAM Ji-hyeon
Director : Kim Jin-moo, Park Ga-hee
Language: Korean
Subtitles : English,Traditional Chinese,Simplified Chinese
Duration : 124 mins
Disc Format : Blu-Ray
System : NTSC
Sound System : Dolby True HD 5.1
Screen Format :16:9 Widescreen
Release Date : 2014-10-31
Publisher : Deltamac (HK)

Usually ships within 5 days with TRACKING NUMBER 

Synposis:

"Rumors" is about a student who starts spreading strange rumors around school, in order to become the president of the student council, and will depict the weaknesses of youth, insecurities and guilty conscience that the student faces. Super Junior member Dong-hae and INY's Woor-in star in this episode.

The short film "Wonderwall" is the work of director Park Ga-hee, seen through the delicate eyes of a female, the movie reflects on the significance of the army training center, a place that all men must go to in order to serve out their compulsory military service, and how this significance differs according to the individual. 4Minute's NAM Ji-hyeon stars in this one, along with actor Goo Won.

"Enemies All Around" by director Ju Seong- su. It will tell the story of three young people who consider robbing a bank to solve their insecurities about the future, and stars FTISLAND member Song Seung-hyun.

"Play Girl" will examine the world of female high school students through the lens of a male director, Jung Won-sik, and stars actresses Seo Eun-ah and Kim Sun-ah.
《緋聞王子》(The Rumor) 人氣偶像Super Junior 李東海首度擔任男主角。故事講述高中生李正宇競逐學生會 長,有人刻意散播謠言,指其同校女友秘密墮胎…

《服兵役嗎》(Wonderwall) 4Minute南智賢飾演網吧 少女勝雅,駕車送兩個男生往軍營報到,從女性角度貼身解 開男性面臨成長關口的煩惱…

《新賊上路》(Enemies All Round) 由FTIsland宋承 炫主演,講述三個素未謀面的青年,在社交網相約打劫銀 行,事成後竟不知所措…

《辣妹正傳》(Play Girl) 無論是聯群結黨或獨來獨 往,高中女生都總是那麼吸引眼球,男導演追隨芳蹤,領教 女孩子對女孩子的辛辣競技…
Region A: This region covers all of North America, South America and South East Asia.

Region B: This encompasses Europe, Africa, Middle East, French territories and Greenland.

Region C: Region which covers the rest of the world including Russia, Asia, and China