WE ARE LEGENDS 入鐵籠 2019 (Hong Kong Movie) DVD ENGLISH SUB (REGION 3)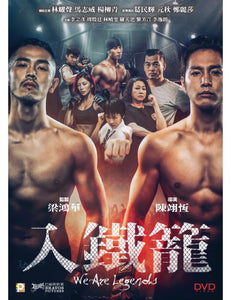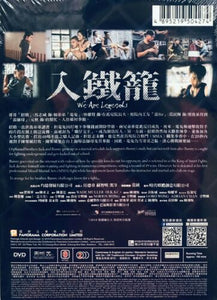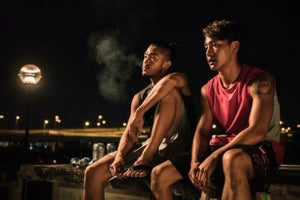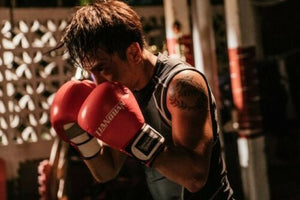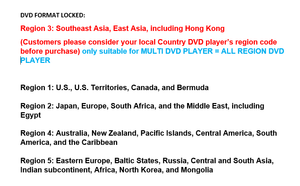 WE ARE LEGENDS 入鐵籠 2019 (Hong Kong Movie) DVD ENGLISH SUB (REGION 3)
Director : Daniel Chen
Cast : Lam Yiu Sing, Ma Chi Sing, Yeung Lau Ching
Language : Cantonese, Mandarin
Subtitles : English, Traditional Chinese
Disc Format : DVD
System : NTSC
Screen Format : Widescreen
Sound System : Dolby Digital 5.1
Duration : 109 mins
Release Date : 2019-07-19
Publisher : Panorama (HK)

Usually ships within 5 days with TRACKING NUMBER

Synopsis :

My brother "Investing" and his younger brother "Electric Rabbit" grew up in an orphanage. They were adopted by the school worker "Thunder Sir" and received the help of "Lei Master" and stayed in the village boxing gym. The intensive support for the younger brother to go to school, but the electric rabbit made an underground punch to make money, was expelled from school, and the two brothers turned against each other…..

哥哥「招積」(馬志威 飾)和弟弟「電兔」(林耀 聲 飾)在孤兒院長大,經院內工友「雷Sir」(葛民輝  飾)領養並得到「雷師母」(元秋 飾)的幫忙,入住鄉村 拳館。招積一直供養弟弟讀書,但電兔因打地下拳賺錢被開 除學籍,兩兄弟亦從此反目成仇。後來,電兔極速擊敗對手 的片段在網上廣泛流傳,而被封為「爛仔交王」,成為網絡 紅人。另一方面,招積仍然每天勤奮練拳,並參加各大小型 比賽,打出49場不敗之驕人記錄,但壯志未酬,他竟然在首 場綜合格鬥(MMA)職業拳賽中,在20秒內被對手陳樂風打 敗…..


Region 1: U.S., U.S. Territories, Canada, and Bermuda

Region 2: Japan, Europe, South Africa, and the Middle East, including Egypt

Region 3: Southeast Asia, East Asia, including Hong Kong

Region 4: Australia, New Zealand, Pacific Islands, Central America, South America, and the Caribbean

Region 5: Eastern Europe, Baltic States, Russia, Central and South Asia, Indian subcontinent, Africa, North Korea, and Mongolia