Home
→
Products
→
ARE YOU HUMAN TOO ? 2018 DVD (KOREAN DRAMA) 1-16 end WITH ENGLISH SUBTITLES (REGION FREE)
ARE YOU HUMAN TOO ? 2018 DVD (KOREAN DRAMA) 1-16 end WITH ENGLISH SUBTITLES (REGION FREE)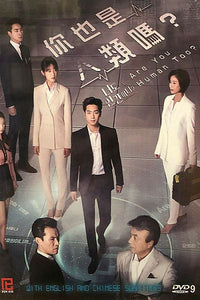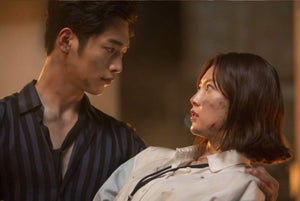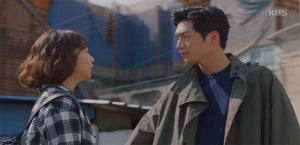 Usually ships within 5 days with TRACKING NUMBER and ships by Hong Kong Post.
ARE YOU HUMAN TOO ? 2018 DVD (KOREAN DRAMA) 1-18 EPISODES WITH ENGLISH SUBTITLES (ALL REGION) 你也是人類嗎?  
Cast : 
Seo Kang Joon, Gong Seung Yun, Park Hwan Hee
Director : 
Cha Young Hoon, Yoon Jong Ho
Language:  Korean, Mandarin 
Subtitles :  
English, Chinese
Disc Format : DVD9 (1-18 end) 
System :  NTSC 
Sound System : 2.0 Stereo
Distributor : Poh Kim Video PTE LTD
Synposis:
Oh Laura, a renowned scientist, was forced to part with her young son, Nam Shin to cope with her loss. Over the years, she builds various AI robots modelled after him naming them Nam Shin I, II and III. Decades later, after surviving an attempt on his life. Nam Shin slips into a coma to protect his position as the heir to a chaebol. Laura Senos Nam Shin III to take his place and fulfil his outies.
Kang So Bong was a member of Nam Shin's security detail until she was disgracefully dismissed. She becomes Nam Shin III's bodyguard, determined to get to the bottom of his strange comments and behaviour. However, she gets more than what she's bargained for when she starts falling for him and has to keep him safe from the very people who'd tried to murder Nam Shin.