Movie Sharing
A touching love plot which must recall your dating at teenage. Perfect casting of this film bring you to the past.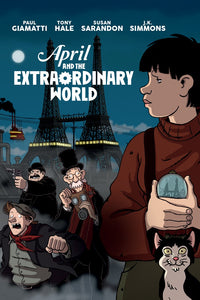 It is a French animated, science fiction adventure movie. It won the 'Best Animated Feature Firm in the 41th Cesar Awards.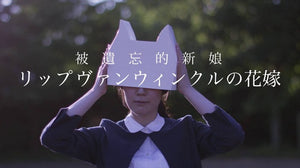 Nanami is ordinary lady. She is a partime secondary school teacher leading an aimless life and apathetic but longing for a relationship. One day she was dressing pleasantly waiting at a street, for an online guy, Testuya, who connected her on a new social media. They begin dating and quickly become engaged. Testuya was grown in a traditional family and would like to have a decent wedding. When Testuya asked Nanami for more attendees from her families, she cannot help but come into a creative idea. She reaches out an online friend, Amuro, who proclaimed an all-trade agent. He hires people to act as relatives of Nanami.
Few weeks after wedding, Nanami discovered a female ring at home and wondering her husband has an affair. She finds Amuro again. This time is a detective services. At the same time, Nanami's mother-in-law who reluctantly agreed their marriage, would like to trap Nanami into a betrayal marriage so that his son will divorce with her. The innocent Nanami never knows that her hiring Amuro as detective, coincidently helping her mother-in-law to trap her with ease.
Heartbrokenly, Nanami was expelled from her husband and get back to oneself. Amuro offers her a partime job. It is to act as relatives of his customer in a wedding ceremony. Nanami feel funny as she has ever been hiring others in her wedding. During the event, Nanami meet another girl who is also one of the fake relatives hired by Amuro. The girl loves Nanami very much. She comes in time to fill up Nanami's loneliness and cheer up Nanami. They become close friends. They hang out, drink, and chat. However, the girl never opened the bottom of her heart to Nanami. The story later revealed that the girl is a pron actor and was repelled from her families too.
Amuro offers Nanami a house keeping job in a big old country house. The interior of the house is gorgeous but it is very messy inside. The plot of the movie is suddenly more complicated and intriguing. At the second floor of the house, there is a big bedroom in which there are plenty of cloths hanging over there. And beside the bed, there are few fish tanks having some poisonous marine life. Through Nanami has good times at there. But Nanami soon realizes that Amuro, the country house, and the girl are not what they apparently behaved.
Lead Actress : 黑木華, Kuroki Haru
Director : 岩井俊二, Iwai Shunji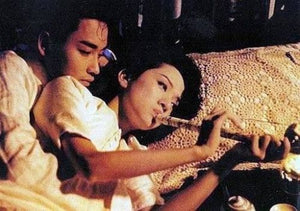 The FLEUR played by Anita Mui*, means flower-liked, is the name of female lead of this story.
'Rouge' (Asia Pacific Film Festival, Best Actress, Rouge 1988) is a sad and enchanting love story. The male lead played by Leslie Cheung**, CHAN, longed for a truth love.  Ignoring his families' objection, rebelling the social pressure, to engage with the 'FLEUR'. She was a nightclub performer that was regard as low social status notwithstanding her popularity amongst her adores.
CHAN chose a difficult life for ELEUR.  He left his celebrities' families, means to earn living himself. He would like to be a traditional Chinese Opera Singer. FLEUR made use of her connections, almost from her adores, begging for an apprenticeship from a master of Chinese Opera. However, CHAN as rich families cannot stand for the hardship, pity and low-level life.  FLEUR did love CHAN so much and willing to pay for his living. Once FLEUR sold her night to a rich and brought CHAN a suit.
Both were becoming desperate. FLEUR cannot help to keep working in Night Club. They relied on having opium to escape from reality. By the years of this story, Hong Kong was suffering from the spreading of opium. The film took adequately the scene and the living of Hong Kong during the 50's. It recalled the HK's distinctive historical and cultural city in Southern China at the same time inheriting Western culture under the colonial governing by British.
Turning point happened that hey decided to commit suicide by opium overdose in order to stay forever after death. ELEUR was dead as planned but she cannot meet CHAN on the road to underworld. She decided to return to real world as ghost for only a week hoping to find CHAN. However, it passed so many years after FLEUR dead. It became a modern city then she cannot recognize where the old places she was with CHAN at last.
Western district of Hong Kong Island, was where the nightclubs located during 50's of Hong Kong. The only feature of the district still available is the legacy public transportation, the Tram.  FLEUR got on a tram because it was the only feature that she is familiar with at her life during 50's in Hong Kong. FLEUR showed up to a youth couples on the upper deck of the tram. She was a ghost wearing Flag Hug. She scared them by their first meet.
The youth couples were going to help FLEUR to find CHAN for intending to get rid of a ghost at very beginning.   However, as times go during their course of searching CHAN, they listened FLEUR and her story started touching them.  While FLEUR experienced their happy life and it recalled her times with CHAN.  On the last day of ELEUR staying in the real world, the last chance came when a news stating that CHAN was still alive ……….
*Anita Mui (1963-2003) was a Hong Kong legendary singer and actress. Her performing was revolutionized and marked the Cantopop diva.  Her acting was remarkable as her singing that received numerous awards:
Asia Pacific Film Festival, Best Actress, Rouge, 1998
Golden Deer Awards for Best Actress, Rouge, 1998
HK Film Awards for Best Actress, Rouge, 1998
HK Film Awards for Best Supporting Actress, Behind the Yellow Line, 1984
HK Film Awards for Best Supporting Actress, Eighteen Springs, 1997
HK Film Awards for Best Original Film Song, Rouge, 1998
HK Film Awards for Best Original Film Song, The Twin Bracelets, 1991
HK Film Awards for Best Original Film Song, Heroic Trio, 1993 
**Leslie Cheung, a legend singer and movie star in nineties. 
HK Film Award for Best Actor 1991– 'Days of Being Wild'
HK Film Award for Best Original Song 1995 – 'Chase'
HK Film Award for Timeless Artistic Achievement 2004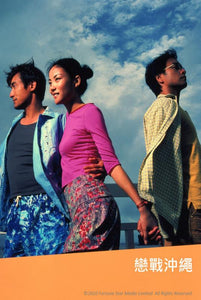 Loving this romance comedy because it is consist of thief movies element. The story covered the contest between two men, a cop and a thief. During their catch up, at the same time both attracted by a pretty woman who was accidentally involved in their actions of a bank robbery.
Leslie Cheung* played a big thief 'TANG', he and his partner were taking vacation at Okinawa and wanted by Hong Kong Police Force. An ordinary Hong Kong constable, who was also going Okinawa for holiday with his finance, accidentally identified them. Tony Leung Ka-fai* played a police cop 'LO' decided to take this opportunity to do a big deal of catching two big thieves. LO pretended as if a bad guy approaching TANG and his partner. LO wanted to trap them by proposing a joined action of a bank robbery. A small bank was located in residential area and it was just a wall separated with a residential flat.
The flat was living by JENNY*. She was a girlfriend of a trial big brother 'SATO'. Shestole SATO's a great amount. The amount was prepared by her boyfriend SATO to pay for the two big thieves TANG.  JENNY escaped from SATO's gang and during her course of hiding in the airport, LO covered up JENNY and loving this lady by that time.  While Jenny was working at a café of Sailing club at Menza beach Okinawa, at where TANG always visited. TANG would like to date the same pretty Jenny. 
TANG promised the deal with LO. They would rob a small local bank and started to survey the environment, figuring how to break into the residential flat attached the target bank. Surprisingly, flat has JENNY living there.TANG and LO worked out that if they could lead JENNY out of the flat for few hours for 2 consecutive nights, they can then rush into the bank by breaking a hole on wall between the flat and the bank. 
LO seized the chance to propose that he should be responsible to lead JENNY out of the flat, which is hanging out with JENNY. TANG with his partner were taking their skilled role of breaking the bank's wall.  TANG was so envy with LO's spending with JENNY, so cannot help leaving down his work. On another hand, LO's finance was fed up with LO's negligence and went out nightlife. By then meeting SATO, who feel sorrow for being cheat by her girlfriend, JENNY.   Each of the characters seeking romance and pay no attention to original plan.
The film took many scenic spots of Okinawa, the cliffs and lighthouses. The beaches, resorts, and the distinguishing feature of homestay streets are explored in the film. All of these may lead audience to a holiday mood and involved in the romance lines of each characters.
The three HK superstars filming the movies;
*Leslie Cheung, a legend singer and movie star in nineties. 
HK Film Award for Best Actor 1991– 'Days of Being Wild'
HK Film Award for Best Original Song 1995 – 'Chase'
HK Film Award for Timeless Artistic Achievement 2004
*Tony Leung ka-fai
HK Film Award for Best Actor 1984, 1993, 2005, 2012

HK Film Best Supporting Actor 2004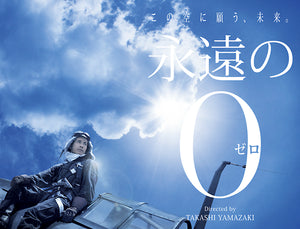 One summer day in 1945, Kyuzo Miyabe boards a Zero fighter but then asks Kenichiro if he can "make a selfish request" and change planes with him. Kenichiro's plane develops engine trouble and he has to return, leaving Miyabe alone in attack on an Essex-class aircraft carrier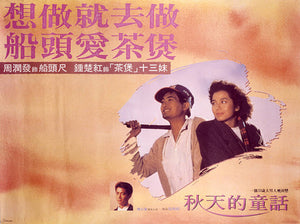 An Autumn's Tale is a 1987 Hong Kong romantic drama film set in New York City starring Chow Yun-fat, Cherie Chung, and Danny Chan. The film is Mabel Cheung's second directorial effort after her "migration trilogy."