Ballerina (AKA Leap) 2016 (3D + 2D) BLU-RAY (Region A) 天使愛芭蕾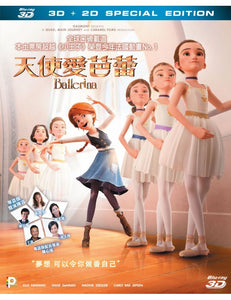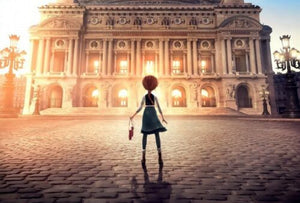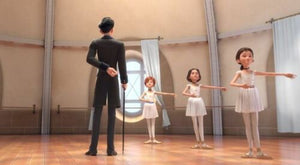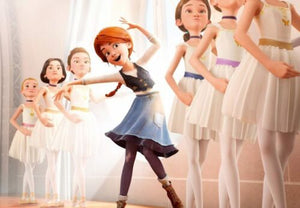 Usually ships within 5 days with TRACKING NUMBER and ships by Hong Kong Post.
Ballerina (AKA Leap) 2016 (3D + 2D) BLU-RAY (Region A) 天使愛芭蕾
Director : 

Eric Summer ,Eric Warin
Language: English, Cantonese
Subtitles : English, Traditional Chinese,Simplified Chinese
Disc Format : Blu- Ray (3D+ 2D)
System :  NTSC 
Sound System :

 

Dolby Digital EX
Screen Format :

 

Full HD 1080 Widescreen 
Duration : 90 mins
Release Date : 2017-12-05
Publisher : 

Panorama (HK)
A 3D Blu-ray player, a 3D television and 3D glasses are required to view the 3D version of the film.
An orphan girl dreams of becoming a dancer in this charming animated kids' film set in 1879 France. Flame-haired Félicie (voiced by Elle Fanning) runs away from her Brittany orphanage with her friend Victor (Dane DeHaan). In Paris, he becomes an apprentice to Gustave Eiffel, and she joins the Opera as a ballerina – by assuming a rich girl's identity. It's a classic rags-to-riches set-up that captures the thrill of success while delivering a lesson about the need to work jolly hard to get there. Fanning's earnest voiceover helps make Félicie a winning heroine, while DeHaan's Victor is a sweet, smitten teen…..
19世紀,出身於法國西部布列塔尼一間孤兒院的少女菲莉絲,自幼只有一個夢想:成為一名真正的芭蕾舞者。與菲莉絲青梅竹馬,同樣懷著發明家夢想的域陀獻上「絕世妙計」,二人成功出逃,千辛萬苦來到巴黎這座大城市,卻旋即各散東西。 

機緣巧合之下,菲莉絲終於有機會進入巴黎歌劇院,師從赫赫有名的芭蕾舞大師米倫羅,更有機會參加《胡桃夾子》的選拔考試,與頂級芭蕾舞演員同台獻技。但真相是,她對芭蕾舞幾乎一竅不通,短短幾日的淘汰制訓練足以將她踢出局。而更大的隱憂,是菲莉絲其實是盜用了富家千金卡米拉的身份才得到求學資格,卡米拉的母親性格專橫暴戾,菲莉絲身份一旦被揭穿,後果不堪設想。 

另一邊,域陀的發明雖然屢屢撞板,但亦「符碌」得到在艾菲爾鐵塔的設計師工作室打工的機會,適逢其時,法國贈送給美國的自由神像也在將近完工。圍繞著巴黎歌劇院、興建中的艾菲爾鐵塔與自由神像這些別具魅力的地標建築,懷著各自理想,堅定不移的這一對年輕人,如何克服重重打擊,甚至冒生命危險,將不可能實現的夢想逐漸變為可能呢? 
Region A: This region covers all of North America, South America and South East Asia.
Region B: This encompasses Europe, Africa, Middle East, French territories and Greenland.
Region C: Region which covers the rest of the world including Russia, Asia, and China