Home
→
Products
→
Battle of Jangsari 倖存者 2019 2020 (Korean Movie) BLU-RAY with English Subtitles (Region A)
Battle of Jangsari 倖存者 2019 2020 (Korean Movie) BLU-RAY with English Subtitles (Region A)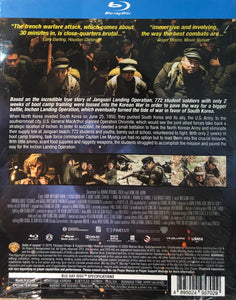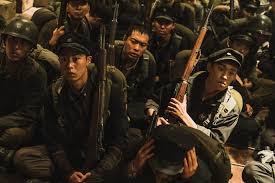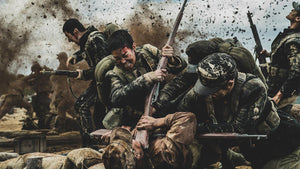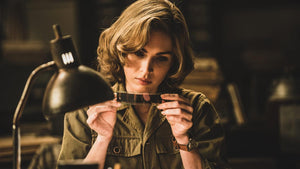 Battle of Jangsari 倖存者 2019 2020 (Korean Movie) BLU-RAY with English Subtitles (Region A)
Cast : Kim Myung-min, Choi Min-ho, Megan Fox
Director : Kwak Kyung-Taek, Kim Tae-Hoon
Language: Korean
Subtitles : English,Traditional Chinese,
Disc Format : Blu-Ray
Format : NTSC
Screen Format : 16:9 Widescreen
Sound System : dts HD MA 6.1
Release Date : 2020-05-15 war action

Usually ships within 4 days with TRACKING NUMBER and ships by Hong Kong Post.
Synopsis:

Based on the incredible true story of Jangsari Landing Operation. When North Korea invades South Korea on June 25, 1950, they pushed South Korea and its ally US Army to the southernmost city. U.S. General MacArthur planned Operation Chromite, which would see the joint allied forces to take back a strategic location of Inchon and in order for it to succeed, he needed a small battalion to flank the North Korean army and eliminate their supply line at Jangsari beach.

Having lost his family on his retreat away from North Korea before the War, a model student Choi Sung-pil enlists in the army to fight for the South. Ki Ha-ryun is a rebellious youth from the South who volunteers to fight in the war. All of the 772 students and youths are like them who are barely out of school with only 2 weeks of boot camp training. Task force commander Captain Lee Myung-jun knows that it's a long shot, but he has no choice but to lead them into a crucial mission. Meanwhile, US war correspondent Maggie braves the dangers of the battlefield to report on the war in the frontlines. She feels empathy for the Korean students who must go into battle on behalf of the veteran soldiers for their country, and tries to do what she can on her end to rescue them.

With little ammo, scant food supplies and raggedy weapons, can the students successfully carry out their mission and return home safely?
韓戰真實戰事改編而成,772名平均年齡只有17歲嘅南 韓學生兵,淨係接受左兩星期嘅軍事訓練,就投身戰場反擊 北韓。著名仁川登陸戰前一日,死士手足聲東擊西,由側翼 發動長沙里登陸戰,以求成功擾敵,為南韓扭轉局勢…
Region A: This reon covers all of North America, South America and South East Asia.

Region B: This encompasses Europe, Africa, Middle East, French territories and Greenland.

Region C: Region which covers the rest of the world including Russia, Asia, and China