Bring Me Home 復仇母親 2019 (Korean Movie) BLU-RAY with English Sub (Region A)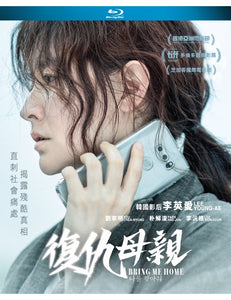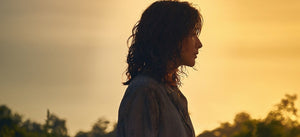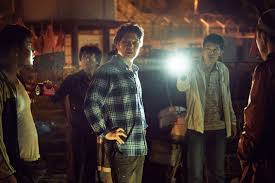 Bring Me Home 復仇母親 2019 (Korean Movie) BLU-RAY with English Sub (Region A)
Cast : Lee Young Ae, Yoo Jae Myung, Park Hae Joon, Lee Won Geun
Director :  Kim Seung Woo
Language : Korean
Subtitles : English, Traditional Chinese, 
System : NTSC
Disc Format : Blu-Ray
Screen Format : Full HD 1080 Widescreen
Sound System : Dolby True HD 
Duration : 108 mins
Release Date : 2020-05-29
Publisher : Panorama (HK) 

Usually ships within 4 days with TRACKING NUMBER and ships by Hong Kong Post.
Synopsis:
 Jung-yeon's 6-year-old son Yoon-su disappeared in a playground near her home. It's been 6 years since she and her husband Myeong-guk searched for him tirelessly. One day, Jung-yeon receives an encouraging tip from an unknown caller. The tipster provides detailed information about Yoon-su that wasn't included on the missing person flyer, and she doesn't hesitate to drive down to a fishing spot in the country.

Upon arrival, she feels strange vibe from the owners and residents of the sleepy village where the fishing spot is located. She looks for a boy named Min-su, whom the tipster said was her son, but everyone there denies that a boy of that name exists. The villagers lock up Min-su in a container but he manages to slip out. While attempting to flee, he gets caught by the villagers and is chased to the end of the seawall. Will Jung-yeon ever find her son Yoon-su?
闊別大銀幕14年,大長今李英愛強勢回歸,飾演一位瀕臨崩潰邊緣的母親,誓要尋回被擄走的兒子。兒子失蹤6年,赫然傳來疑是孩子下落的消息,母親決定隻身走到漁村,希望找出失散多年的兒子。奈何冷血的村民聯手魔警想把孩子留下當生財工具,將她拒諸於門外。母親唯有在雷雨交加的晚上,以極端手段再闖虎穴。首次執導的金承右,根據韓國真實社會事件改編,描繪由心而發的暴力,教人觸目驚心。
Region A: This region covers all of North America, South America and South East Asia.
Region B: This encompasses Europe, Africa, Middle East, French territories and Greenland.

Region C: Region which covers the rest of the world including Russia, Asia, and China