Home
→
Products
→
Chronicles of the Ghostly Tribe 2016 (2D+3D) BLU-RAY with English Subtitles (Region A)
Chronicles of the Ghostly Tribe 2016 (2D+3D) BLU-RAY with English Subtitles (Region A)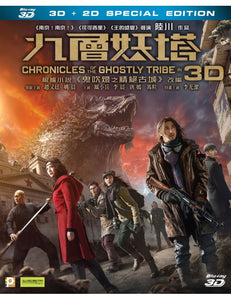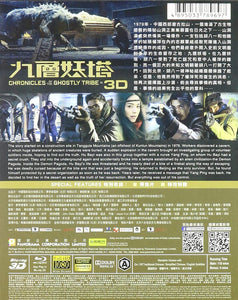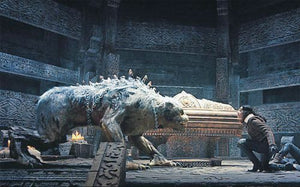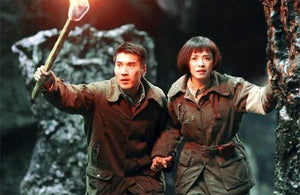 Usually ships within 5 days with TRACKING NUMBER and ships by Hong Kong Post.
Chronicles of the Ghostly Tribe 2016 (2D+3D) BLU-RAY with English Subtitles (Region A)
A 3D Blu-ray player, a 3D television and 3D glasses are required to view the 3D version of the film.
Director : Lu Chuan
Cast : Mark Chao, Chen Yao
Language: Mandarin
Subtitles : 2016-04-22
Release Date : English, Traditional Chinese, Simplified Chinese
Duration : 118 mins
Disc Format : Blu ray
System : NTSC
Sound System : Dolby TrueHD 5.1、Dolby Digital EX . Advanced 96kHz Upsampling
Screen Format : 1080p (1920 x 1080 progressive scan)
Publisher : Panorama (HK)   Fantasy, Action, Adventure
Synopsis :

The story started on a construction site in Tanggula Mountains (an offshoot of Kunlun Mountains) in 1979. Workers discovered a cavern, in which huge skeletons of ancient creatures were buried. A sudden explosion in the caveern brought an investigating group of volunteer soldiers inside, hoping to find out the truth. Hu Bayi was also in this group together with a nurse Yang Ping, on whomHu Bayi had a secret crush. They slid into the underground again and accidentally broke into a temple established by an slien civilization – the Demon Pagoda . Inside the Demon Pagoda, Hu Bayi's life was threatened and he nearly died of a bite of a firebat along the way of escaping. He was deadly cursed because of the bite and that was just a beginning. He returned to Beijing as the only survivor. But, he found himself protected by a secret organization as soon as he was back. Years later, he received a message that Yang Ping was back. He decided to find her in the desert as well as the truth of her resurrection. But everything was out of his control.

Region A: This region covers all of North America, South America and South East Asia.

Region B: This encompasses Europe, Africa, Middle East, French territories and Greenland.

Region C: Region which covers the rest of the world including Russia, Asia, and China