Pee Mak 2014 Horror (Thai Movie) BLU-RAY with English Subtitles (Region A) 嚇鬼阿嫂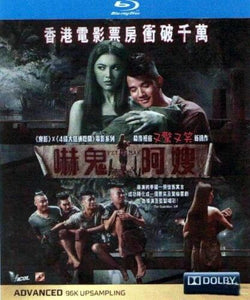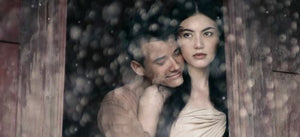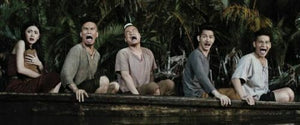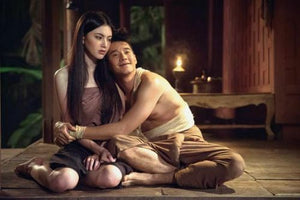 Usually ships within 3 days with TRACKING NUMBER and ships by Hong Kong Post
Pee Mak 2013 Horror (Thai Movie) BLU-RAY with English Subtitles (Region A)

嚇鬼阿嫂
Director : 
Banjong Pisonthanakun
Cast : 
Mario Maurer, Davika Hoorne, Nattapong Chartpong Ter
Language: Thai,Cantonese
Subtitles :  English, Traditional Chinese, 
Simplified Chinese
Duration : 112 mins
Disc Format : Blu-Ray 
System :  NTSC 
Genres : Horror, Comedy
Sound System : 
Dolby True HD, Dolby Digital 5.1
Screen Format : Widescreen 
1.78 : 1, 2.35 : 1
Publisher : 
Vicol Entertainment Ltd. (HK)
Release Date :  2013-08-22
Synposis:
During the beginning of the Rattanakosin Dynasty, many Thai men were drafted to serve in the war. "Mak" (Mario Maurer) was no exception and had to leave his pregnant wife to join the fight. Once the war was over, Mak invited his four best friends to visit his home at a town called Phra Khanong. Mak introduced them to his beautiful wife "Nak" (Davika Hoorne) and "Dang" his newborn baby boy. Despite having met Nak and Dang, a village rumor was going arround that Nak had died giving birth to her stillborn baby. Initially, the four friends didn't dare tell Mak about their suspicions because they were afraid. But now they must risk their own lives to somehow convey to Mak that the living and dead shouldn't coexist together. 
泰國拉達那哥欣期間, 麥克(馬里奧梅爾飾)被征入 伍,留下懷孕的妻子娜娜在鄉間生活。戰爭結束後,他帶同 四位戰友東、南、西、北回到家鄉,與妻子 "娜娜"重遇, 妻子手中還抱著已誕生的兒子蛋蛋。一家人以為又快快樂樂 地生活,四位好友亦打算留下當地展開新生活。 
可是不久便傳出娜娜原來在麥克征戰期間因難產死去, 四位兄弟為了查個明白,便追查謠言源頭,可是發現當事人 已被淹死,四人才驚覺身邊阿嫂及仔仔原來是鬼魂,下一個 受害者可能就是自己! 
四人猶疑要否告知麥克的真相,可是他們也怕鬼魂滅 口,他們如何避過鬼魂追殺,同時又向麥克透露真相呢?
Region A: This region covers all of North America, South America and South East Asia.
Region B: This encompasses Europe, Africa, Middle East, French territories and Greenland.
Region C: Region which covers the rest of the world including Russia, Asia, and China