Home
→
Products
→
Saint Young Men 聖哥傳真人版電影 2018 (Japanese Movie) BLU-RAY with English Subtitles (Region A)
Saint Young Men 聖哥傳真人版電影 2018 (Japanese Movie) BLU-RAY with English Subtitles (Region A)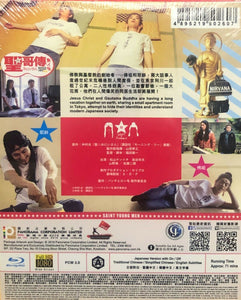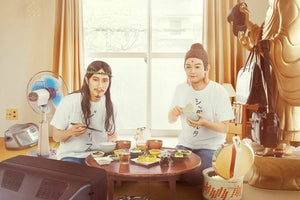 Usually ships within 5 days with TRACKING NUMBER 
Saint Young Men 聖哥傳真人版電影 2018 (Japanese Movie) BLU-RAY with English Subtitles (Region A)
Director : Takayuki Yamada
Cast : Kenichi Matsuyama, Shōta Sometani
Language : Japanese
Subtitles : English, Traditional Chinese, Simplified Chinese
Disc Format : Blu-Ray
System : NTSC
Screen Format : 1080 Full HD Widescreen
Sound System : PCM 2.0
Duration : 71 mins
Release Date : 2019-06-06
Publisher : Panorama (HK)
Synposis:
Jesus Christ and Gautama Buddha are having a long vacation together on earth, sharing a small apartment room in Tokyo.
attempt to hide their identities and understand modern Japanese society....
松山研一、染谷將太出演的《聖☆哥傳「在安然度過世紀末的危機之後,兩位宗教始祖佛陀(染谷將太飾)與耶穌(松山研一飾),一起下凡到人間渡假。他們在日本東京的立川合租一間便宜的公寓,勤儉的佛陀花費節制,小器得像個大嬸,但不熟悉東方文化的耶穌,只要覺得新鮮就衝動買下一堆東西,常常陷入拮据窘況。這兩個個性迥異的聖人,開始了在人間過起爆笑的同居生活……。」
Region A: This region covers all of North America, South America and South East Asia.
Region B: This encompasses Europe, Africa, Middle East, French territories and Greenland.
Region C: Region which covers the rest of the world including Russia, Asia, and China