Home
→
Products
→
Parallel World Love Story 2019 (Japanese Movie) DVD with English Subtitles (Region 3) 平行世界的愛情故事
Parallel World Love Story 2019 (Japanese Movie) DVD with English Subtitles (Region 3) 平行世界的愛情故事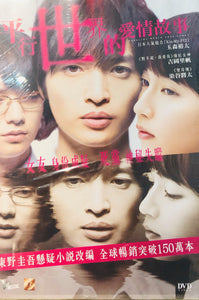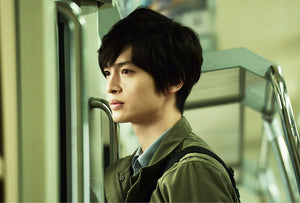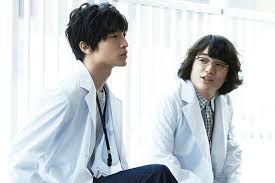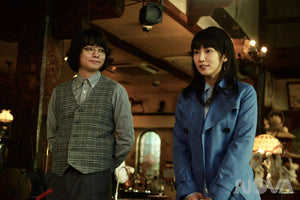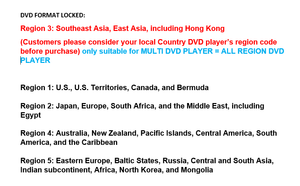 Usually ships within 5 days with TRACKING NUMBER and ships by Hong Kong Post.
Parallel World Love Story 2019 (Japanese Movie) DVD with English Subtitles (Region 3) 平行世界的愛情故事 
Cast :  

Yuta Tamamori, Riho Yoshioka, Shota Sometani
Director : 

 Mori Yoshitaka 
Subtitles : English,Traditional Chinese, Simplified Chinese
Screen Format : 16:9 Widescreen 
Sound System : Dolby Digital 5.1
Release Date : 2020-01-09
Distributor: Vicol Entertainment (H.K)
"A world" - After graduating from a university, close friends Takashi Tsuruga (Yuta Tamamori) and Tomohiko Miwa (Shota Sometani) begin work at a company which does brain research. One day, Tomohiko introduces Mayuko Tsuno (Riho Yoshioka) as his girlfriend. Takashi is stunned. When he was a university student, Takashi saw Mayuko Tsuno everyday on the train opposite from the one he rode. He became attracted to her back then.
"B world" - When Takashi Tsuruga wakes up, his girlfriend Mayuko Tsuno makes breakfast as usual at his apartment. His friend Tomohiko Miwa introduced him to Mayuko and they have lived happily as a couple. Everything seems to be going smoothly, but Takashi begins to have doubts. Tomohiko, who worked with him at the same company, disappears and he can't discern if his memory is real or imaginary.
《平行世界的愛情故事》故事講述敦賀崇史(玉森裕太 飾)與三輪智彥(染谷將太 飾)任職於腦部研究的高科技公司,二人從小就是好朋友,彼此互相尊重也是良性競爭的對手。某日,智彥帶了一名女孩與崇史見面,沒想到那位就是崇史愛慕的津野麻由子(吉岡里帆 飾),三人之間將引發一段驚心動魄的愛情故事。