Home
→
Products
→
Mozu 2016 (Japanese Movie) Takeshi Kitano BLU-RAY with English Subtitles (Region A) MOZU劇場版:達摩之謎
Mozu 2016 (Japanese Movie) Takeshi Kitano BLU-RAY with English Subtitles (Region A) MOZU劇場版:達摩之謎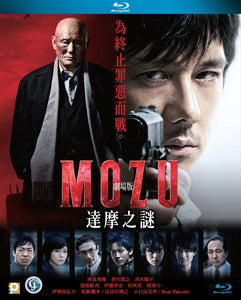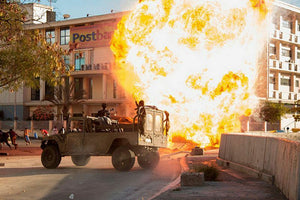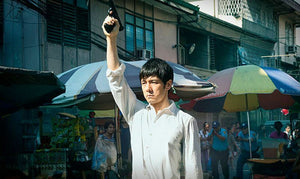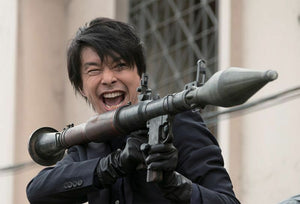 Usually ships within 5 days with TRACKING NUMBER and ships by Hong Kong Post.
Mozu 2016 (Japanese Movie) Takeshi Kitano BLU-RAY with English Subtitles (Region A) MOZU劇場版:達摩之謎
Cast :  Takeshi Kitano, Hidetoshi Nishijima, Kagawa Teruyuki
Director : Eiichiro Hasumi
Subtitles : English,Traditional Chinese, Simplified Chinese
Screen Format : Full HD 1080 Widescreen
Sound System : Dolby Digital 5.1
Release Date : 2017-03-10
Distributor: Panorama (H.K)
Set six months after Naotake (Hidetoshi Nishijima) learned the truth behind his wife's death. Naotake works for the Tokyo Metropolitan Police Department Public Security Bureau, but feels worn out. Ryota (Teruyuki Kagawa) quit the police force due to his distrust of the department and now runs a private detective office.
An occupation and explosion case takes place simultaneously with an embassy attack. The attacks are orchestrated by crime planner Takayanagi (Yusuke Iseya) and assassin Gondo (Tori Matsuzaka) under the name of mysterious figure Daruma (Takeshi Kitano).
警視廳公安部特務第一課搜查官倉木刑警(西島秀俊  飾)是公安部王牌,原本擁有幸福家庭,但年幼的女兒一日 在家中溺斃,妻子 又在恐襲爆炸案中身亡,遂意志消沉。 但半年後,冷血殺 手權藤剛(松阪桃李 飾)帶領手下襲擊並爆破某高層建 築、蒙面人試圖劫持Penam共和國大使館的汽車,又擄劫大 使 人員的女兒。倉木於是與前搜查一課警部補大杉良太(香川 照之 飾)及階級巡查部長明星美希(真木陽子 飾)合 作,誓要搗破黑 勢力。史上最邪惡罪犯「達摩」重現,他們能否成功解除威 脅呢?
Region A: This region covers all of North America, South America and South East Asia.
Region B: This encompasses Europe, Africa, Middle East, French territories and Greenland.
Region C: Region which covers the rest of the world including Russia, Asia, and China