Peppa Celebrates Chinese New Year DVD with English Subtitles (Region 3) 小豬佩奇過大年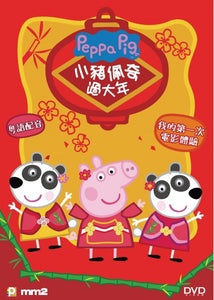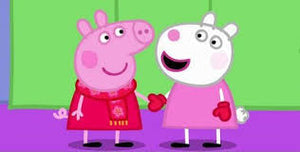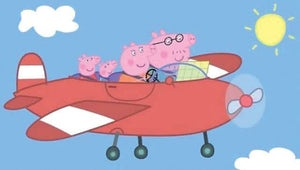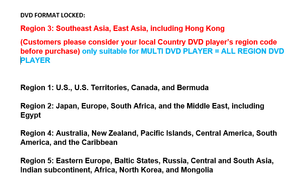 Usually ships within 5 days with TRACKING NUMBER and ships by Hong Kong Post.
Peppa Celebrates Chinese New Year DVD with English Subtitles (Region 3) 小豬佩奇過大年
Director : Zhang Dapeng, Mark Baker, Neville Astley
Cast : Zhu Ya Wen, Liu Yun , Gua Ah Leh
Subtitles : English,Traditional Chinese, Simplified Chinese
Screen Format : Widescreen
Sound System : Dolby Digital  5.1 
Release Date : 2019-12-24
Distributor: Panorama (H.K)
Tangyuan, Jiaozi, Mummy and Daddy are a happy and loving family. On the day before Chinese New Year, Tangyuan and Jiaozi are ready to spend the holiday at Granny and Grandpa's home. However, when run to the living room they found Mummy and Daddy are cleaning and cooking. It seems that Mummy and Daddy have forgot to tell them a little secret that Laolao and Laoye are coming from the south to celebrate Chinese New Year with them. In order to cheer up the children, Daddy tells a story about Peppa celebrating Children's Festival with her parents.

Granny and Grandpa miss the children, so they end their vacation in Sanya early and make their way to see the children. Upon arrival, Granny tells the story about unexpected events that Peppa has encountered on the second day of the Children's Festival. Granny and Grandpa's arrival lights up the family with their holiday spirit. They enlightened new year experience by practicing the Chinese traditions. They experience the Chinese traditions, encounter unexpected events. Just like Peppa and George, every experience teaches them to love life, families and one another.
英國知名動畫 Peppa Pig 與阿里巴巴影業聯手獻禮,最溫馨的賀歲電影!湯圓、餃子、爸爸和媽媽,一家四口生活美滿幸福。這年,湯圓、餃子的祖父母一起和他們慶祝農曆新年。他們不單認識了很多傳統習俗,還說了關於 Peppa Pig 的故事,令他們關係更融洽,熱愛家人和生活!