Home
→
Products
→
White Storm 2 - Drug Lords 掃毒2天地對決 (Hong Kong Movie) BLU-RAY with English Subtitles (Region A)
White Storm 2 - Drug Lords 掃毒2天地對決 (Hong Kong Movie) BLU-RAY with English Subtitles (Region A)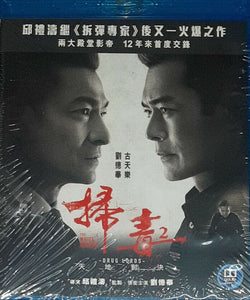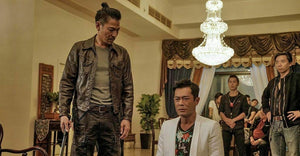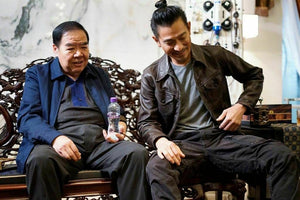 Usually ships within 5 days with TRACKING NUMBER
White Storm 2 - Drug Lords 掃毒2天地對決 (Hong Kong Movie) BLU-RAY with English Subtitles (Region A)
Cast : Andy Lau, Louis Koo, Michael Miu, Karena Lam
Director : Herman Yau
Language: Cantonese, Mandarin
Subtitles : English, Traditional, Simplified Chinese
Screen Format : 1920 x 1080 Full HD
Sound System : Dolby ATOMS in True HD
Disc Format : Blu-Ray
Duration : 100 mins
System : NTSC
Release Date : 2019-10-25
Publisher : Universe Laser (HK)  action crime
In the quadripartite drug market in Hong Kong, Dizang (by Louis Koo) gradually expands his power across the border, meanwhile a chain of dog-eat-dog events shock and bring the whole trade on high alert. Tin (by Andy Lau), now a financial tycoon, offers a bounty to eliminate the No.1 drug dealer. A final battle has broken out between the two tycoons which were once lesser-known brothers from the same triad.

本來四分天下的毒品市場,自黑幫「正興」門生地藏與 墨西哥大毒梟跨境合作擴展勢力,再加上一連串的黑吃黑, 弄得「毒界」風聲鶴唳。另一邊廂,因兒時親睹父親被毒品 所毀而疾「毒」如仇的慈善家兼金融鉅子余順天,懸紅一億 殲滅香港最大毒販,在社會引起軒然大波。警員林正風本致 力搜證拘捕地藏,現因一億懸紅而需要保護人身安全受威脅 的毒販,深感無奈的同時,面對黑白正邪、孰是孰非,心理 掙扎非常。原來,余順天和地藏有不可告人的同門關係,一 場天地對決勢必爆發。
Region A: This region covers all of North America, South America and South East Asia.

Region B: This encompasses Europe, Africa, Middle East, French territories and Greenland.

Region C: Region which covers the rest of the world including Russia, Asia, and China