Guia in Love 燈塔下的戀人 2015 (Hong Kong Movie) BLU-RAY with English Sub (Region A)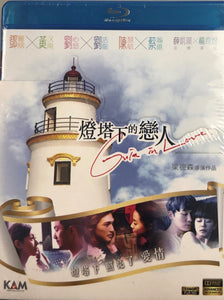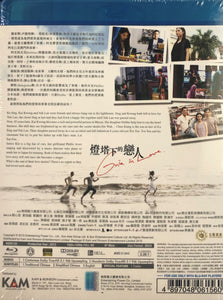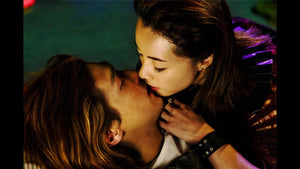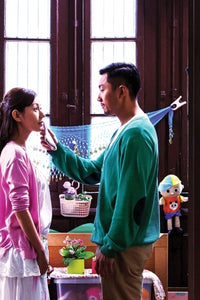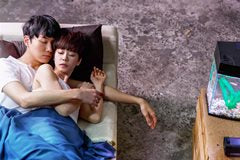 Guia in Love 燈塔下的戀人 2015 (Hong Kong Movie) BLU-RAY with English Sub (Region A)
Cast : Stephy Tang, Wong Yau Nam, Lau Sum Yau, Lau Ho Lung
Director : Sam Leung Tak Sum
Language : Cantonese, Mandarin
Subtitles : English, Traditional Chinese, Simplified Chinese
Sound System : Dolby True HD 5.1
Screen Format : 1920 x 1080 Full HD
Duration : 97  mins
Release Date : 2016-01-29
Publisher : Kam & Ronson (H.K)  romance love
Usually ships within 4 days with TRACKING NUMBER and ships by Hong Kong Post.
Synopsis:
Ka Sing, Kai Kwong and Yuk Lan were friends and always hung out at the lighthouse. Sing and Kwong both fell in love for Yuk Lan, she chose Sing at last and they had lived a happy life together until Yuk Lan was passed away.
Now,45 years later, Kai Kwong becomes a rich and powerful person in Macau. His daughter Debbie helps her father to run the hotel business. Her dull days are brightened up as she runs into the casino dealer,Sze Wah… Chun Kiang is the son-in-law of Ka Sing and Yuk Lan. Their daughter passed away in a car accident and left behind an 8 years old son Tou Tou. Tou Tou and his classmate Yan try to pair his father up with Yan's aunt, Lai Sze Fun…
Junior Kin is a big fan of cars, her girlfriend Phillis loves singing and discovered by a music director who plans to sends her to Japan for training. Both of them realize that their love story will end once she becomes a singer… What's the end of their love stories? There's no regret as they had loved each other.
陳家聲(尹揚明飾)、周啟光(林俊賢飾)和李玉蘭是 青梅竹馬的好朋友,燈塔成為他們經常流連的地方。家聲和 阿光發覺他們同時愛上了玉蘭,最後玉蘭選擇了家聲,阿光 帶著怨憤黯然離開了澳門。45年後的阿光已是澳門的富豪。 阿光的女兒Debbie(鄧麗欣飾)從少就獨立有個性,每日 都忙著幫父親打理業務,本來沈悶的每一天卻因遇到賭場的 荷官子華(黃又南飾)而改變…
Region A: This region covers all of North America, South America and South East Asia.

Region B: This encompasses Europe, Africa, Middle East, French territories and Greenland.

Region C: Region which covers the rest of the world including Russia, Asia, and China