Home
→
Products
→
Imprisoned Survival Guide For Rich and Prodigal 2015 (H.K Movie) BLU-RAY English Sub (Region A)
Imprisoned Survival Guide For Rich and Prodigal 2015 (H.K Movie) BLU-RAY English Sub (Region A)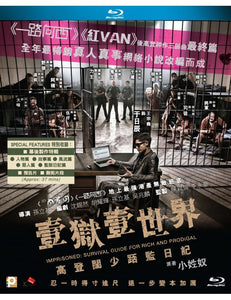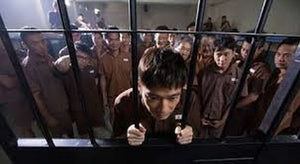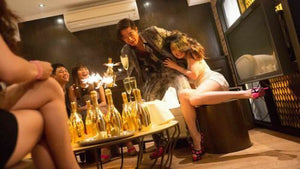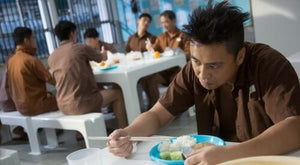 Usually ships within 5 days with TRACKING NUMBER and ships by Hong Kong Post.
Imprisoned Survival Guide For Rich and Prodigal 2015 (H.K Movie) BLU-RAY English Sub (Region A)   壹獄壹世界高登闊少踎監日記
Cast : George Wong, Cheung Kin Sing, Liu Kai Chi
Director : Suen Lap Kee
Language: Cantonese, Mandarin
Subtitles : English,Traditional Chinese, Simplified Chinese
Duration : 114 mins
Disc Format : Blu-ray
System : NTSC
Sound System : Dolby True HD、Dolby Digital , Advanced 96kHz Upsampling
Screen Format : Widescreen Full HD 1080
Release Date : 2016-02-04
Publisher : Panorama (HK)   
Imprisoned: Survival Guide for Rich and Prodigal, 壹獄壹世界: 高登闊少踎監日記 is a 2015 Hong Kong prison comedy film directed by Christopher Sun and starring Gregory Wong ,Justin Cheung, Tommy Wong, Liu Kai Chi Babyjohn Choi and Jessy Li. The film is based on an online novel published on Golden Forum. The film was released on May 28, 2015
Synopsis :

Richard Yu (Gregory Wong), a typical fop, hits a passer-by when drink-driving and is sentenced to one year in jail.
Contrary to what the outside world believes, life behind bars is not full of atrocity. Much to his surprise, it is a secluded world of its kind. This world has its own rules; the survival tip from his cellmate Uncle Tat (Liu Kai Chi) says it all, "give way, and get a way." As one learns the rules of survival, one can pass his time peacefully in jail.
Uncle Tat teaches Richard many survival tactics, which helps him get by pretty well. Another friend Wu (Babyjohn Choi) also watches over him...

Region A: This region covers all of North America, South America and South East Asia.

Region B: This encompasses Europe, Africa, Middle East, French territories and Greenland.

Region C: Region which covers the rest of the world including Russia, Asia, and China