Home
→
Products
→
Mermaid 2016 (H.K Movie) Stephen Chow (2D+3D BLU-RAY) with English Subtitles (Region A)
Mermaid 2016 (H.K Movie) Stephen Chow (2D+3D BLU-RAY) with English Subtitles (Region A)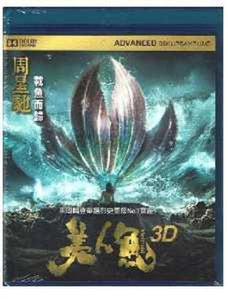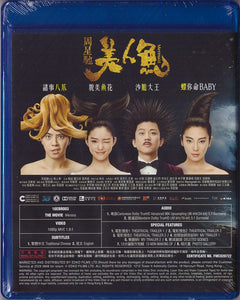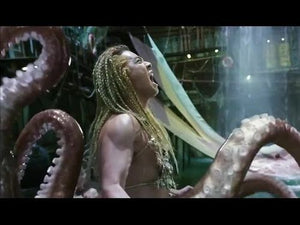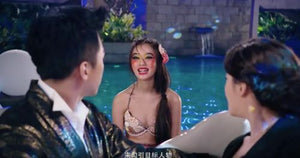 Usually ships within 5 days with TRACKING NUMBER and ships by Hong Kong Post.
Mermaid 2016 (H.K Movie) Stephen Chow (2D+3D BLU-RAY) with English Subtitles (Region A)
A 3D Blu-ray player, a 3D television and 3D glasses are required to view the 3D version of the film.
Cast : Lin Yun, Zhang Yuqi, Deng Chao
Director : Stephen Chow
Language: Mandarin ,Cantonese
Subtitles : English, Traditional Chinese, Simplified Chinese
Release Date : 2016-05-25
Duration : 94 mins
Disc Format : Blu ray
System : NTSC
Sound System : Dolby TrueHD, Dolby Digital 5.1
Screen Format : 1080p, Widescreen 1.9 : 1
Publisher : Edko Films Ltd. (HK)
Synopsis :

Hin's real estate project involved reclamation of the sea, threatening the livelihood of the residents who relied on the sea to make a living. Bearing family secrets, Shan was dispatched to stop Hin. During their encounters, they fall in love with each other. Even though Hin stopped the reclamation plan out of his love for Shan, Shan got injured in an accident and vanished into the sea.
Region A: This region covers all of North America, South America and South East Asia.

Region B: This encompasses Europe, Africa, Middle East, French territories and Greenland.

Region C: Region which covers the rest of the world including Russia, Asia, and China