MY TOMORROW, YOUR YESTERDAY 2017 (JAPANESE) DVD WITH ENGLISH SUBTITLES (REGION 3)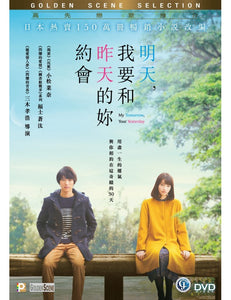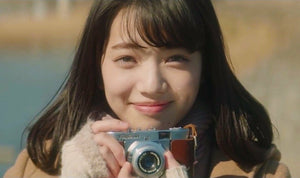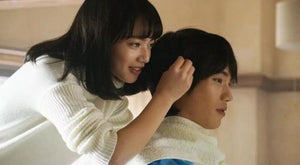 Usually ships within 3 days with TRACKING NUMBER and ships by Hong Kong Post.
MY TOMORROW, YOUR YESTERDAY 2017 (JAPANESE) DVD WITH ENGLISH SUBTITLES (REGION 3)  明天我要和昨天的妳約會  
Director : Takahiro Miki
Cast : Sota Fukushi, Nana Komatsu
Language : Japanese
Subtitles : English, Traditional Chinese
System : NTSC
Screen Format : Widescreen
Sound System : Dolby Digital EX
Duration : 111 mins
Release Date : 2018-10-26
Publisher : Panorama (HK) romance
Synopsis :

Takatoshi Minamiyama (Sota Fukushi) is an art student. One day he sees the girl Emi Fukuju (Nana Komatsu) on a train. He is absolutely sure that he will regret it the rest of his life should he not approach her and so he does, even though it is completely contrary to his actual nature. She in fact agress to see him the next day, but they don't agree on where to meet. Then, Emi suddenly turns up at the zoo and surprises Takatoshi as he draws a picture. She says that this is the drawing she saw at his classroom. Takatoshi doesn't really understand her remark as is the case with how she could know where she could find him. With the help of his friend Shoichi (Masahiro Higashide) he finds the right words, though, to invite her to a date. And at the end of the day they become a couple. However, there are a few pecularities about the girl as the boy who has desperately fallen in love with her realizes. Emi always starts to cry during the most unusal times and she has to be at home no later than midnight, no matter what. Moreover, there is a strange notebook of her which she forgets at his place one day. When he takes a look at the content things become clearer, but he still can't believe the truth he has uncovered...

在京都就讀美術大學的高壽(福士蒼汰 飾),某日在 電車上遇到愛美(小松菜奈 飾),二人一見鍾情並開始交 往,但他覺得她總是怪怪的,例如第一次約會時她突然哭了 起來,以及有驚人的預知能力。後來高壽無意中看到愛美的 筆記,上面寫著的竟然是未來的日子和發生的事情……原來愛 美是來自另一個時間逆行的世界,而他們現在只有30天的時 間相會和戀 愛……
 Region 1: U.S., U.S. Territories, Canada, and Bermuda

Region 2: Japan, Europe, South Africa, and the Middle East, including Egypt

Region 3: Southeast Asia, East Asia, including Hong Kong

Region 4: Australia, New Zealand, Pacific Islands, Central America, South America, and the Caribbean

Region 5: Eastern Europe, Baltic States, Russia, Central and South Asia, Indian subcontinent, Africa, North Korea, and Mongolia

Region 6: China