Home
→
Products
→
NEKO SAMURAI - A TROPICAL ADVENTURE 2015 (Japanese) DVD WITH ENGLISH SUB (REGION 3)
NEKO SAMURAI - A TROPICAL ADVENTURE 2015 (Japanese) DVD WITH ENGLISH SUB (REGION 3)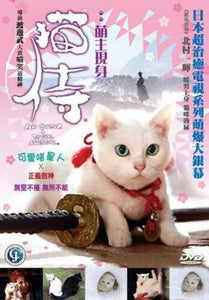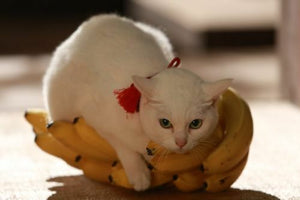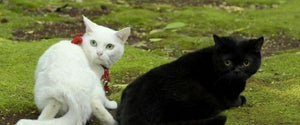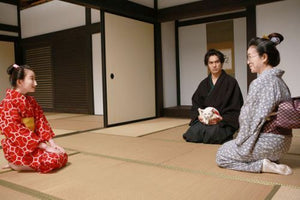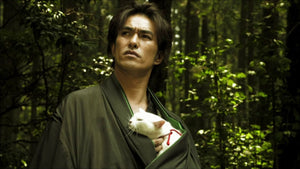 Usually ships within 4 days with TRACKING NUMBER and ships by Hong Kong Post.
NEKO SAMURAI - A TROPICAL ADVENTURE 2015 (Japanese Movie) DVD WITH ENGLISH SUB (REGION 3)     貓侍:萌主現身
Director : Takeshi Watanabe
Cast : Kazuki Kitamura , LiLiCo , Yoshihiro Takayama
Language: Japanese
Subtitles : Traditional Chinese, English
Duration : 85 mins
Disc Format : DVD
System : NTSC
Sound System : Dolby Digital 5.1
Screen Format : Widescreen
Publisher : Edko Films Ltd. (HK)
Release Date : 2016-08-10
Synopsis :

Kyutaro Madarame was once a formidable swordsman who earned the nickname "Madara the Devil." Now he is masterless, and lives in his hometown with his wife Shizu, daughter Haru, and nagging mother-in-law, Tae. One day, Kyutaro reluctantly decides to take an opportunity to work as a sword instructor in the Tosa domain on the island outpost of Shikoku. However, just before he and his beloved cat Tamanojo reach the port for their voyage to Shikoku, a mysterious ninja steals their belongings, and their ship leaves without them. Nevertheless, he manages to rent a small boat, and sets sail for Tosa. However, stormy seas eventually leave the duo shipwrecked on an unfamiliar shore, and Tamanojo is abducted by the local people, who speak a strange language. Is this really Tosa? What treasure does this place conceal? And can Kyutaro rescue his furry friend?
Region 1: U.S., U.S. Territories, Canada, and Bermuda

Region 2: Japan, Europe, South Africa, and the Middle East, including Egypt

Region 3: Southeast Asia, East Asia, including Hong Kong

Region 4: Australia, New Zealand, Pacific Islands, Central America, South America, and the Caribbean

Region 5: Eastern Europe, Baltic States, Russia, Central and South Asia, Indian subcontinent, Africa, North Korea, and Mongolia

Region 6: China