Home
→
Products
→
No Game No Life Zero 遊戲人生ZERO 2017 (Japanese Anime) BLU-RAY with English Sub (Region A)
No Game No Life Zero 遊戲人生ZERO 2017 (Japanese Anime) BLU-RAY with English Sub (Region A)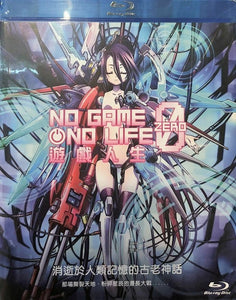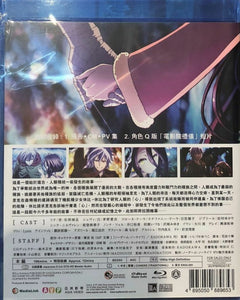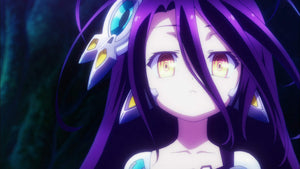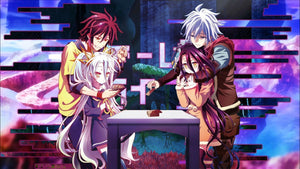 Usually ships within 4 days with TRACKING NUMBER and ships by Hong Kong Post.
No Game No Life Zero 遊戲人生ZERO 2017 (Japanese Anime) BLU-RAY with English Sub (Region A)
Director : Atsuko Ishizuka
Language : Japanese
Subtitles : English, Traditional Chinese
Sound System : DTS HD Master Audio 5.1
Screen Format : 1080p High Def
Duration : 106 mins + 12 mins (bonus)
Released Date : 2018-09-28
Publisher : AVP Asia Video

Synopsis :

Following the 2014 TV anime adaptation of Kamiya Yuu's No Game No Life light novel series, Studio Madhouse and director Ishizuka Atsuko bring the animated feature film No Game, No Life Zero. Set in an alternate reality called Disboard centered around games, No Game, No Life Zero goes back 6,000 years into the history of Disboard when war ravaged the land and humanity was on its last leg. Riku Dola, the leader of a colony of war refugees, befriends Ex-machina battle android Shuvi who wants to know what it means to have a heart.

為了爭奪統治世界成為唯一的神,各種族展開了漫長的大戰。在各種擁有高度靈力和2 鬥力的種族之間,人類成了最弱的種族,必須要逃避其他種族的追殺,面臨存亡危機之秋。人類的年輕領袖里克,每天都心力交瘁、疲於奔命。直到某一天里克在森精種的遺跡遇見了機凱種少女休比。

休比為了研究人類的「心」,導玫出現了系統故障而被同伴遺棄。為了修復自己的故障,休比請求里克告訴她什麼是「心」,然而在發掘心的過程中,卻發生了令他們彼此以及整個世界都意想不到的事……

這是一段距今六千多年前的故事,不存在任何紀錄或記憶之中,此刻即將拉開帷幕。
Region A: This region covers all of North America, South America and South East Asia.

Region B: This encompasses Europe, Africa, Middle East, French territories and Greenland.

Region C: Region which covers the rest of the world including Russia, Asia, and China