Poppoya Railroad Man 鐵路員1999 Japanese Movie (BLU-RAY) with English Sub (Region A)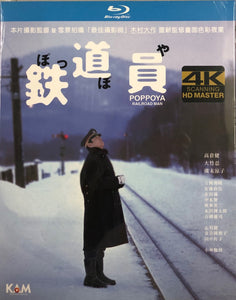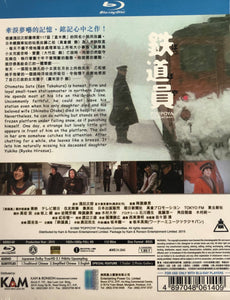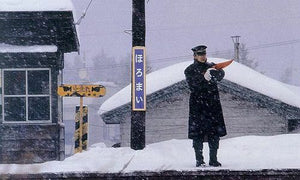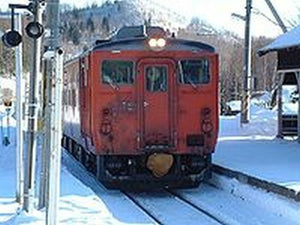 Poppoya Railroad Man 鐵路員1999 Japanese Movie (BLU-RAY) with English Sub (Region A)
Cast : Hiroko Hirosue, Takakura Ken,Ando Masanobu
Director : Yasuo Furuhata
Language : Japanese
Screen Format : 1080p High Definition, AVC (4K Scanning HD Master)
Sound System : Dolby TrueHD 5.1, Dolby Digital , Advanced 96kHz Upsampling
Subtitles : English, Traditional Chinese, Simplified Chinese
Country of Origin : Japan
Duration : 112 mins
Released Date : 2015-11-10
Publisher : Kam & Ronson Enterprises Co Ltd
Usually ships within 4 days with TRACKING NUMBER and ships by Hong Kong Post.
Poppoya (鉄道員 Poppoya or Tetsudōin , lit. Railroad Man) is a 1999 Japanese film directed by Yasuo Furuhata. It was Japan's submission to the 72nd Academy Awards for the Academy Award for Best Foreign Language Film, but was not accepted as a nominee. It was chosen as Best Film at the Japan Academy Prize ceremony. The film was the 3rd highest grossing film of the year in Japan.

Synopsis

A railway stationmaster at a dying end-of-the-line village in Hokkaido is haunted by memories of his dead wife and daughter. When the railroad line is scheduled to be closed, he is offered a job at a hotel, but he is emotionally unable to part with his career as a railroader. His life takes a turn when he meets a young woman with an interest in trains who resembles his daughter.
Region A: This region covers all of North America, South America and South East Asia.
Region B: This encompasses Europe, Africa, Middle East, French territories and Greenland.
Region C: Region which covers the rest of the world including Russia, Asia, and China